Game information
Play this game online
You can play Blake Stone: Aliens of Gold on this website so you don't need to download and install the game on your computer. We recommend to use Google Chrome when playing DOS games online.
Play this game online
Download this game
Choose one of the files below to download.
File
Details

executable: BSTONE.BAT
Configured for DOSBox

MS-DOS
2,753 kB (2.69 MB)

MS-DOS
1,471 kB (1.44 MB)
Buy full version game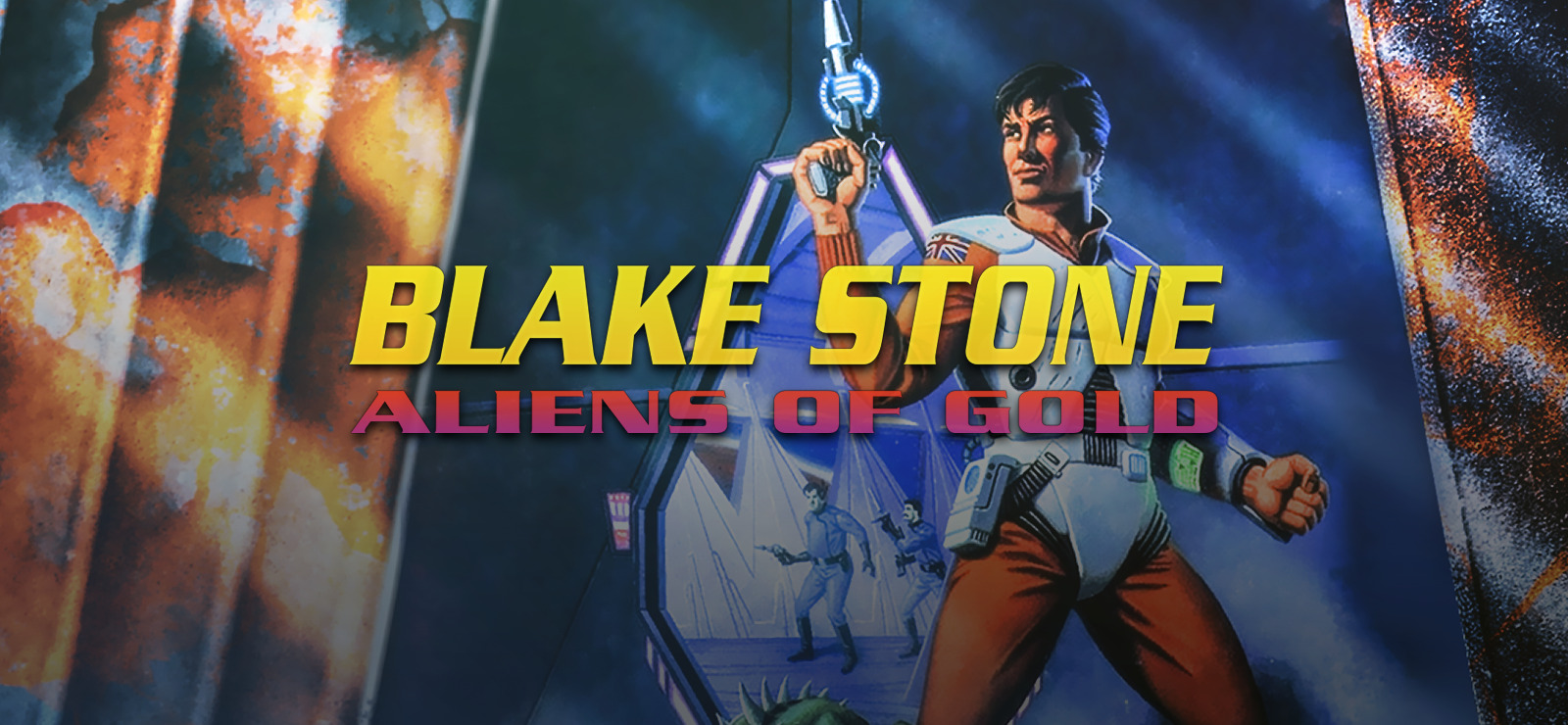 You can download the full version of Blake Stone: Aliens of Gold from the download store listed below. If you buy a game you don't only get the full version game, you also support DOS Games Archive. For every sale we receive a small fee from the download store which helps us to keep this free website alive. Thank you and have fun!
Instruction/comment
The shareware version includes the entire first episode of the game, STAR Institute. There are 9 regular levels and two secret levels.

NOTE: This game can be played directly in Windows using a source port (see the links section below).
User rating
What do you think of Blake Stone: Aliens of Gold? Please rate the game below on a scale of 1 to 10, where 1 is the lowest and 10 is the highest score.
Game screenshots
Game description
Many players have wondered how Apogee would follow the success of Wolfenstein. The answer is Blake Stone: Aliens of Gold! Wolf3D took you into the past; thrust into a world at war. Blake rockets you into the future where a sinister madman, using genetics to create an army of bizarre creatures, is waging war on Earth. Blake has more of everything! More action, more enemies, more levels, more firepower, more graphics, more animation, more pitfalls and many more features. Like built-in auto-mapping, so you never have to worry about getting lost in the game.

You're pitted against Dr. Pyrus Goldfire. He's found a way to replicate pure gold, which he's using to fund his maniacal plan. Goldfire has built six highly secure, futuristic locations where his creations are being hatched. It's up to you to penetrate his security and stop him at all costs.
Description by Apogee Software
Cheats
First cheat: Press "J A M [Enter]" (press one key at a time). You'll get all the keys and your health will be refilled to 100%. Unfortunately your score will also be set to 0. This will only work on the registered version of the game.

The rest of the cheats require entering this special code on the command line (when you run the game): POWERBALL. This lets you use the 'debug keys'. Also, you have to hold down the left and right shift keys while the JAM Logo intro is showing. Staring holding them down when the white letters show up. Once you see the PC-13 screen, you can let go. You should hear a sound to let you know that it worked. After you complete these steps, the following cheats become available:

[Backspace] W: Warp to level
[Shift] W: Reloads the default map
[Backspace] D: Player invisible (dumb objects)
[Backspace] G: God mode
[Backspace] I: Item cheat
[Backspace] M: Memory info
[Backspace] P: Pause screen
[Backspace] Q: Fast quit
[Backspace] A: Add actors to auto mapper
[Backspace] U: Unlock all floors
[Backspace] O: Show hidden walls on auto mapper
[Backspace] E: Quick win mission
[Backspace] B: Border color
[Backspace] C: Count objects
[Backspace] F: Facing spot
[Backspace] H: Hurt self (only if not in God mode)
[Backspace] S: Slow motion
[Backspace] V: Extra VBLs (vertical blanking signal - this will do nothing for most users)
[Backspace] [Home]: Dec sky color (if ceiling textures are OFF)
[Backspace] [Pgup]: Inc sky color (if ceiling textures are OFF)
[Backspace] [End]: Dec ground color (if ground textures are OFF)
[Backspace] [Pgdn]: Inc ground color (if ground textures are OFF)
[Backspace] +: Add shading depth (if textures are OFF)
[Backspace] -: Dec shading depth (if textures are OFF)
[Backspace] ]: Inc shading drop off (if textures are OFF)
[Backspace] [: Dec shading drop off (if textures are OFF)
[Shift] [Tab]: Show full auto mapper containing all live actors
[6] [7]: Collect all bonus items (gold, ammo, health, etc.
[7] [8]: Kill all actors
[6] [8]: Collect all bonus items and kill all actors
Description by VGTips
Game links
BStone (Blake Stone Windows port)
Game screenshots