Crusader: No Remorse
Game information
Play this game online
You can play Crusader: No Remorse on this website so you don't need to download and install the game on your computer. We recommend to use Google Chrome when playing DOS games online.
Download from this site
File
File type
File size
cru-dem.zip
executable: CRUDEM.BAT
configured for DOSBox

Playable demo
MS-DOS
62,776 kB
(61.30 MB)
crusounds.zip

Soundtrack
Windows
1,574 kB
(1.54 MB)
Download full version
You can download the full version of Crusader: No Remorse from the download store listed below.
If you buy a game you don't only get the full version game, you also support DOS Games Archive. For every sale we receive a small fee from the download store which helps us to keep this free website alive. Thank you and have fun!
Screenshots
Crusader is a futuristic, mission-based action game. Fully rendered characters and terrain in Super VGA graphics will get your adrenaline pumping as you outwit and outshoot your enemies!

You didn't defect from the Consortium because you were scared. You joined the rebel forces because you were angry at the ruthless destruction you saw perpetrated in the name of political unity. Now your fury has an outlet, if only you can convince the leaders of the global resistance to employ your skills. You must establish trust in an underground society where kindness has given way to savage survival tactics.
The only way to earn the respect of these hardened rebel soldiers is to prove you can handle every situation they throw at you. That will keep your trigger-finger busy as you take on waves of enemies in their own territory, in mission after adrenaline-drenched mission.
Game links
Rating
What do you think of this game? Please rate it below on a scale of 1 to 10, where 1 is the lowest and 10 is the highest score.
Game screenshot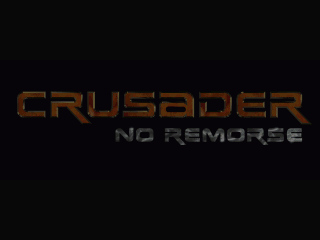 Games
Categories
File types