Erachacha
Game information
Play this game online
You can play Erachacha on this website so you don't need to download and install the game on your computer. We recommend to use Google Chrome when playing DOS games online.
Download from this site
File
File type
File size
era-box.zip
executable: ERACHA.BAT
configured for DOSBox

Playable demo (installed)
MS-DOS
1,090 kB
(1.06 MB)
eracha.zip
needs DOS4GW.EXE

Playable demo
MS-DOS
947 kB
(0.92 MB)
Instruction/comment
Press the arrow keys to move the character, Ctrl to swing the club and Alt to shoot a projectile. The Space bar switches between different projectile types.
Screenshots
When ghosts of all kind invade the Earth and attack its inhabitants, only a cute little goblin called Erachacha can stop this threat. Armed with a magical club and a variety of throwing weapons, the hero faces various monsters on is quest to stop the invasion.
Links
Rating
What do you think of this game? Please rate it below on a scale of 1 to 10, where 1 is the lowest and 10 is the highest score.
Game screenshot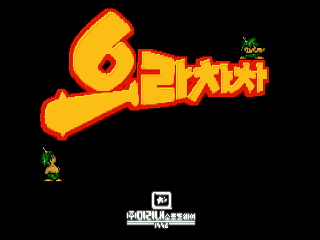 Games
Categories
File types