Game information
Play DOS game online
You can play Freddy Pharkas, Frontier Pharmacist on this website so you don't need to download and install the game on your computer. We recommend to use Google Chrome when playing DOS games online.
Play DOS game online
Download this game
Choose one of the files below to download.
File
Details

executable: FREDDY.BAT
configured for DOSBox

MS-DOS
1,605 kB (1.57 MB)

includes installer
original download

MS-DOS
1,277 kB (1.25 MB)
Buy full version game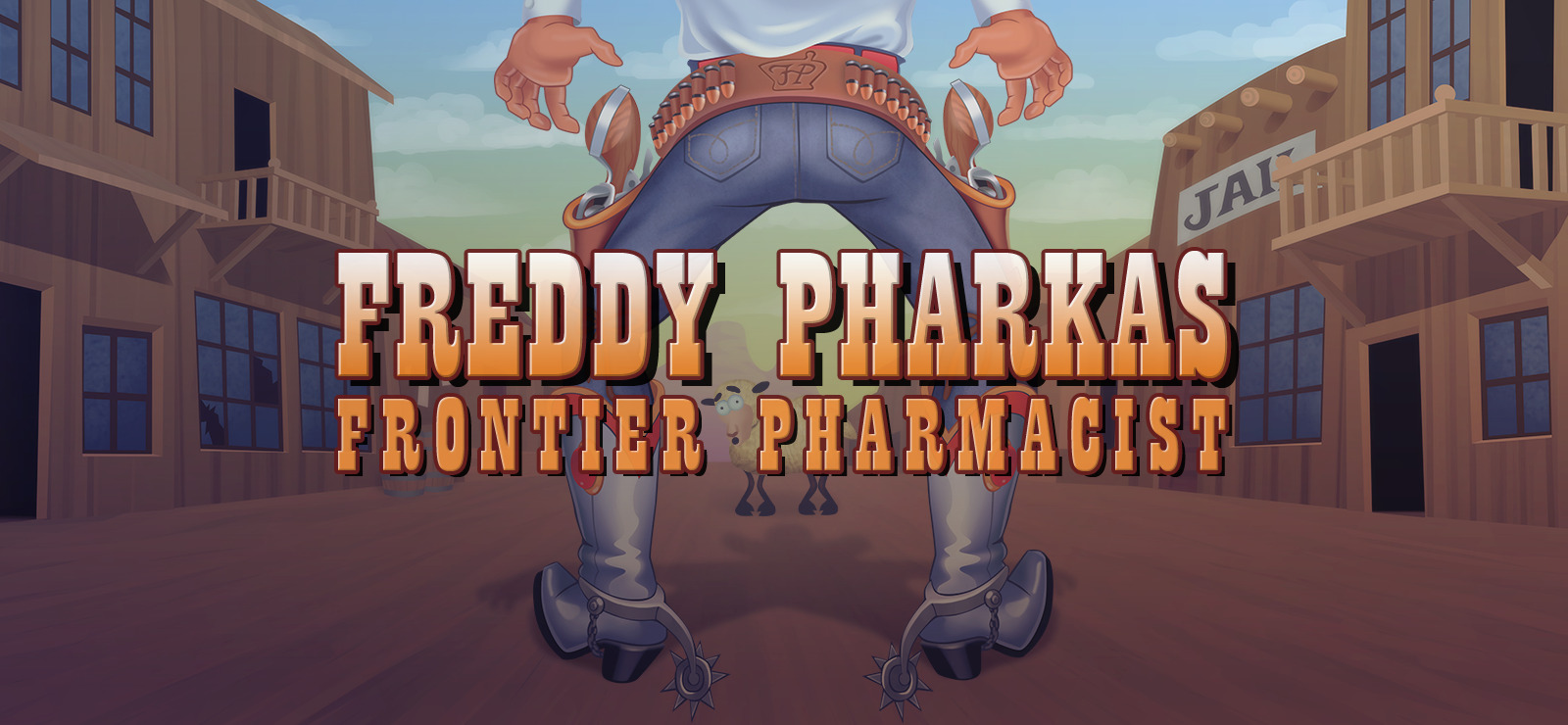 You can download the full version of Freddy Pharkas, Frontier Pharmacist from the download store(s) listed below. If you buy a game, you don't only get the full version game, you also support this site. For every sale we receive a small fee from the download store, which helps us to keep this free website alive. Thank you and have fun!
Instruction/comment
To skip dialogues, press the right mouse button. Move the mouse pointer to the top edge of the screen to access the inventory and the options menu.
User rating
What do you think of Freddy Pharkas, Frontier Pharmacist? Please rate the game below on a scale of 1 to 10, where 1 is the lowest and 10 is the highest score.
Game screenshots
Game description
Freddy Pharkas is a humorous point-and-click adventure game set in the Wild West. Freddy is a young pharmacist in the shabby frontier town of Coarsegold, but he has a dark secret in his past. Will he be able to set things right and save the day when the town is threatened by a sinister plot?

The game makes heavy use of popular Wild West tropes and pokes fun at them at every turn, sometimes in a rather crude manner. Nearly every character seems like a caricature, and the cartoonish drawing style also emphasises the light, non-serious tone of the story. Nevertheless, Freddy will face some serious danger and eventually save the town.

The playable demo includes a short unique scenario that does not appear in the full game. Freddy needs to find a way to collapse the entrance to an abandoned mine where a bank robber is hiding. You will explore the town and talk to some of the characters to solve this puzzle, but the game keeps reminding you that this is just a demo, as many areas are not accessible.
Description by MrFlibble
Game links
Game screenshots