Game information
Play DOS game online
You can play Heretic on this website so you don't need to download and install the game on your computer. We recommend to use Google Chrome when playing DOS games online.
Play DOS game online
Download this game
Choose one of the files below to download.
File
Details

executable: HTICWEB.BAT
configured for DOSBox

MS-DOS
2,819 kB (2.75 MB)

MS-DOS
2,818 kB (2.75 MB)
Buy full version game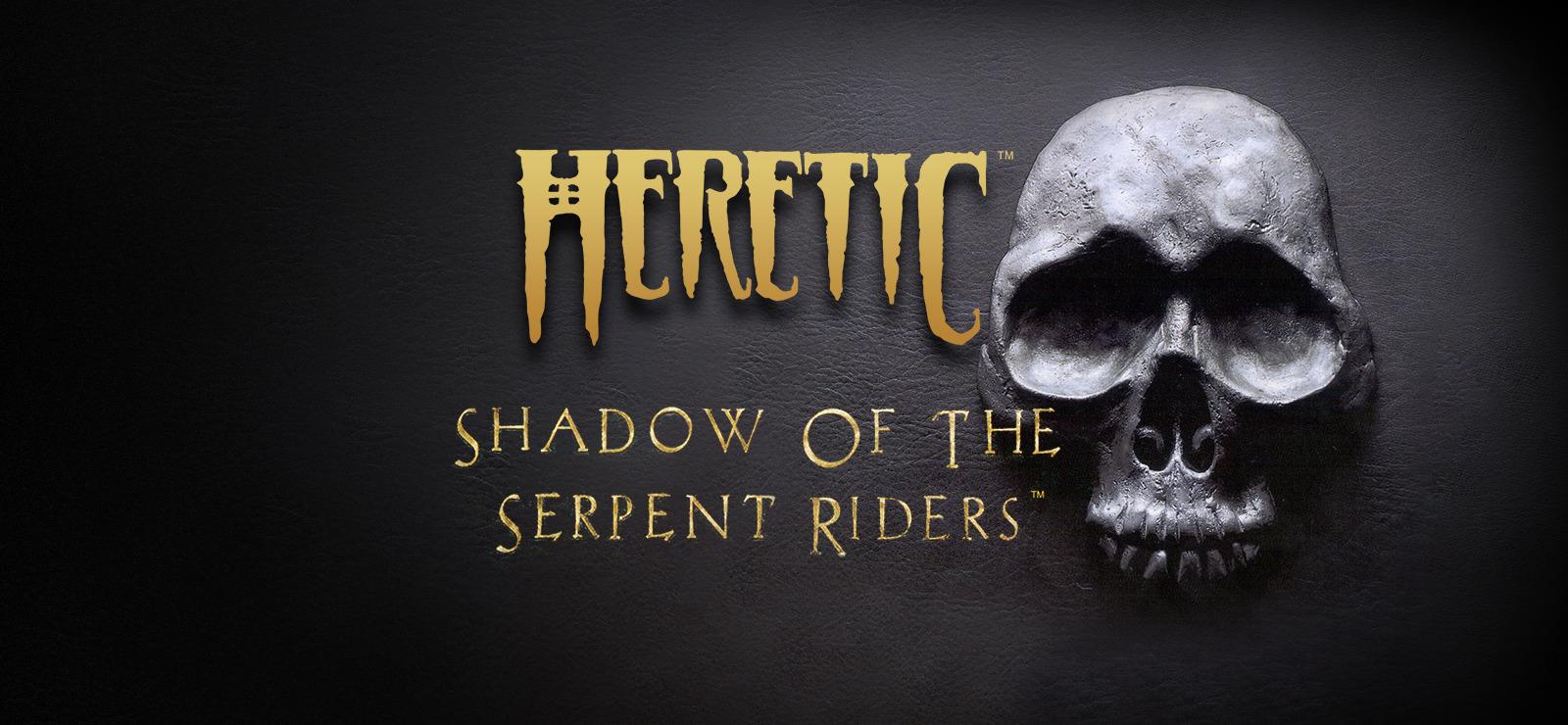 You can download the full version of Heretic from the download store(s) listed below. If you buy a game, you don't only get the full version game, you also support this site. For every sale we receive a small fee from the download store, which helps us to keep this free website alive. Thank you and have fun!
Instruction/comment
The shareware version includes the entire first episode of the game, City of the Damned.

NOTE: This game can be played directly in Windows using a source port (see the links section below).
User rating
What do you think of Heretic? Please rate the game below on a scale of 1 to 10, where 1 is the lowest and 10 is the highest score.
Game screenshots
Game description
Evil grows darkest in the shadow. This chapter comes to its evil conclusion with Heretic: Shadow of the Serpent Riders. In a twisted medieval dimension, undead creatures and bestial horrors have done the unthinkable - callously slaughtering your entire race. But the nightmare has just begun. Wielding ungodly weapons such as the Firemace or Hellstaff and casting spells from the tomes of power, you must seek your vengeance... or die trying.
Description by Raven Software
Cheats
Type in these codes one letter at a time during the game to cheat:

cockadoodledoo: Chicken mode (turns player into a chicken?!)
engage##: Level warp (first # = episode, second # = level)
gimme##: Gives you an item: first # = item [a-j], second # = how many [1-9]. Items for first # are:
a = Ring of Invincibility
b = Shadowsphere
c = Quartz Flask
d = Mystic Urn
e = Tome of Power
f = Torch
g = Time Bomb of the Ancients
h = Morph Ovum
i = Wings of Wrath
j = Chaos Device
kitty: Toggle no clipping (walk through walls)
massacre: Kill all monsters
ponce: Fill health
quicken: Toggle God mode
rambo: All Weapons, full ammo and 200% armor
ravmap: Shows entire map (type while in map view), type again to show monsters/items, a third time goes back to normal
shazam: Power mode (doubles power of all weapons)
skel: Gives you all keys
Description by VGTips
Game links
Game screenshots