Game information
Play this game online
You can play Hocus Pocus on this website so you don't need to download and install the game on your computer. We recommend to use Google Chrome when playing DOS games online.
Play this game online
Download this game
Choose one of the files below to download.
File
Details

executable: HOCUS.BAT
configured for DOSBox

executable: HP-SHOW.EXE
Slide show preview
Buy full version game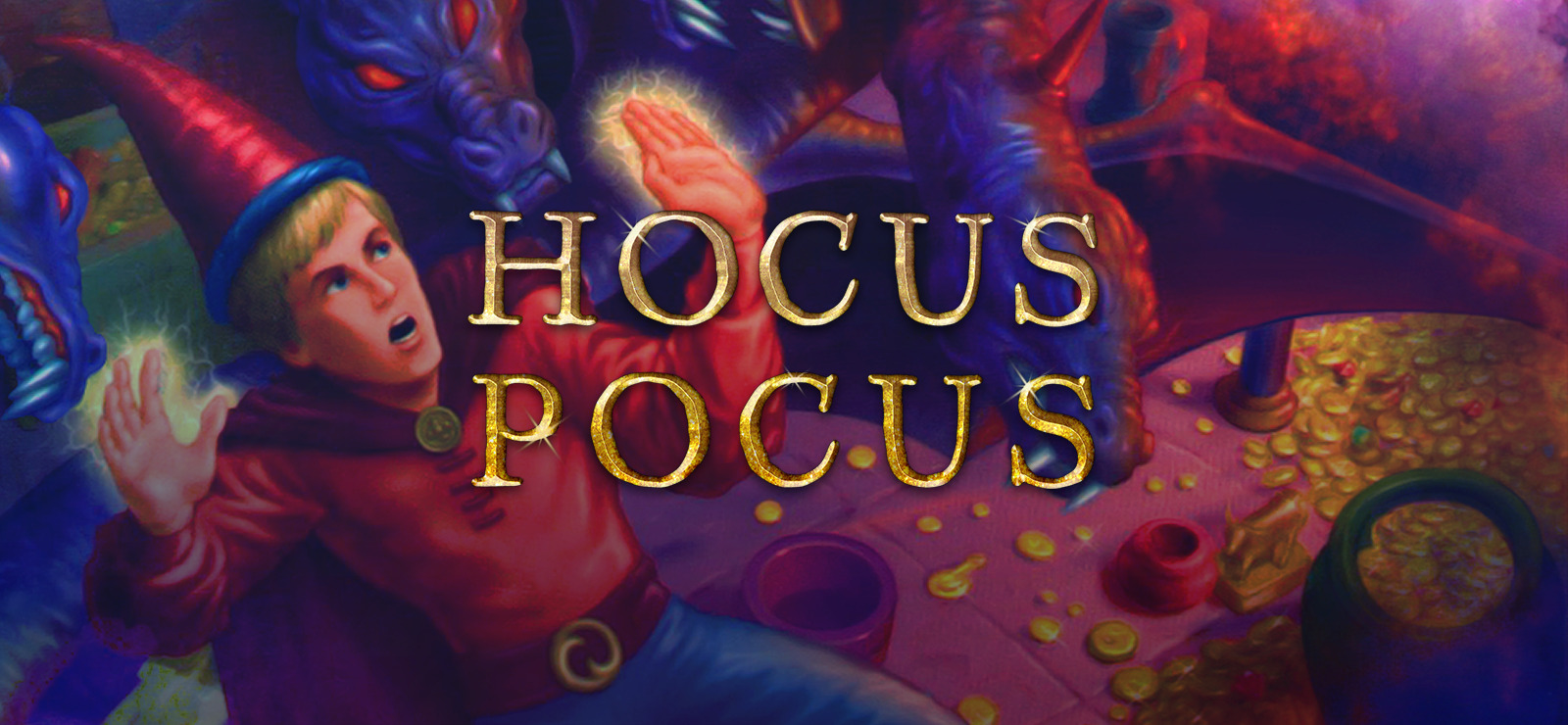 You can download the full version of Hocus Pocus from the download store listed below. If you buy a game you don't only get the full version game, you also support DOS Games Archive. For every sale we receive a small fee from the download store which helps us to keep this free website alive. Thank you and have fun!
User rating
What do you think of Hocus Pocus? Please rate the game below on a scale of 1 to 10, where 1 is the lowest and 10 is the highest score.
Game screenshots
Game description
Terexin, leader of the Council of Wizards, is sending the young sorcerer, Hocus, on a special mission to prove his worthiness. This mission will take Hocus to 16 unique realms, each filled with unique dangers and enemies. Few have survived Terexin's final test--for many it's a one-way trip.

Along the way Hocus will encounter dragons, imps, ghosts and 30 more unique creatures, demons and enemies. Survive, and Hocus becomes a full-fledged, card carrying Wizard. The other option is not so favorable. Awesome and beautiful 256-color VGA graphics. After every two levels of play the level graphics, background and enemies completely change, giving this game unparalleled variety. Hocus Pocus is a action platform game, with exciting puzzles built into each level's structure.

Hocus is armed with a standard magic spell (he's not yet a full Wizard, after all), but he can find several potions that give him a temporary boost of magical energy. There are potions that give Hocus the ability to shoot rapidly, jump higher, teleport and fire a devastating energy blast, among others.
Description by Apogee Software
Cheats
Type the following cheat codes one letter at a time during gameplay to cheat:

BLAKE: Get both keys
FEELGOOD: Full health

Enter these codes the same way, but these work only in the registered version of the game:

BANANA: Laser shots
QUARK: Rapid fire
Description by VGTips
Game screenshots