MechWarrior 2: The Clans
Game information
Download from this site
File
File type
File size
mw2demo2.zip
includes installer
executable: INSTALL.EXE

Playable demo
MS-DOS
1,292 kB
(1.26 MB)
mech.zip
Preview screenshots

Preview
MS-DOS
72 kB
(0.07 MB)
Instruction/comment
To install the demo, the directory with the installer files must be mounted as a floppy drive
Screenshots
This is an early development version of MechWarrior 2: 31st Century Combat. Only a short playable demo and a handful of preview screenshots are available from this stage of development.
The game was supposed to allow playing as a larger number of clans than the two from the final version. In the demo, the player's faction is Clan Smoke Jaguar, which is not a playable clan in the full game.
Rating
What do you think of this game? Please rate it below on a scale of 1 to 10, where 1 is the lowest and 10 is the highest score.
Game screenshot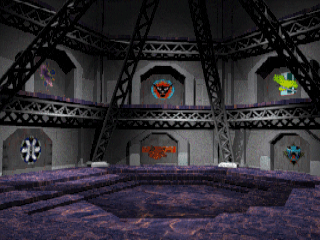 Games
Categories
File types