Game information
Play DOS game online
You can play Monkey Island 2: LeChuck's Revenge on this website so you don't need to download and install the game on your computer. We recommend to use Google Chrome when playing DOS games online.
Play DOS game online
Download this game
Choose one of the files below to download.
File
Details

executable: MONKEY2.BAT
configured for DOSBox

MS-DOS
1,702 kB (1.66 MB)
Buy full version game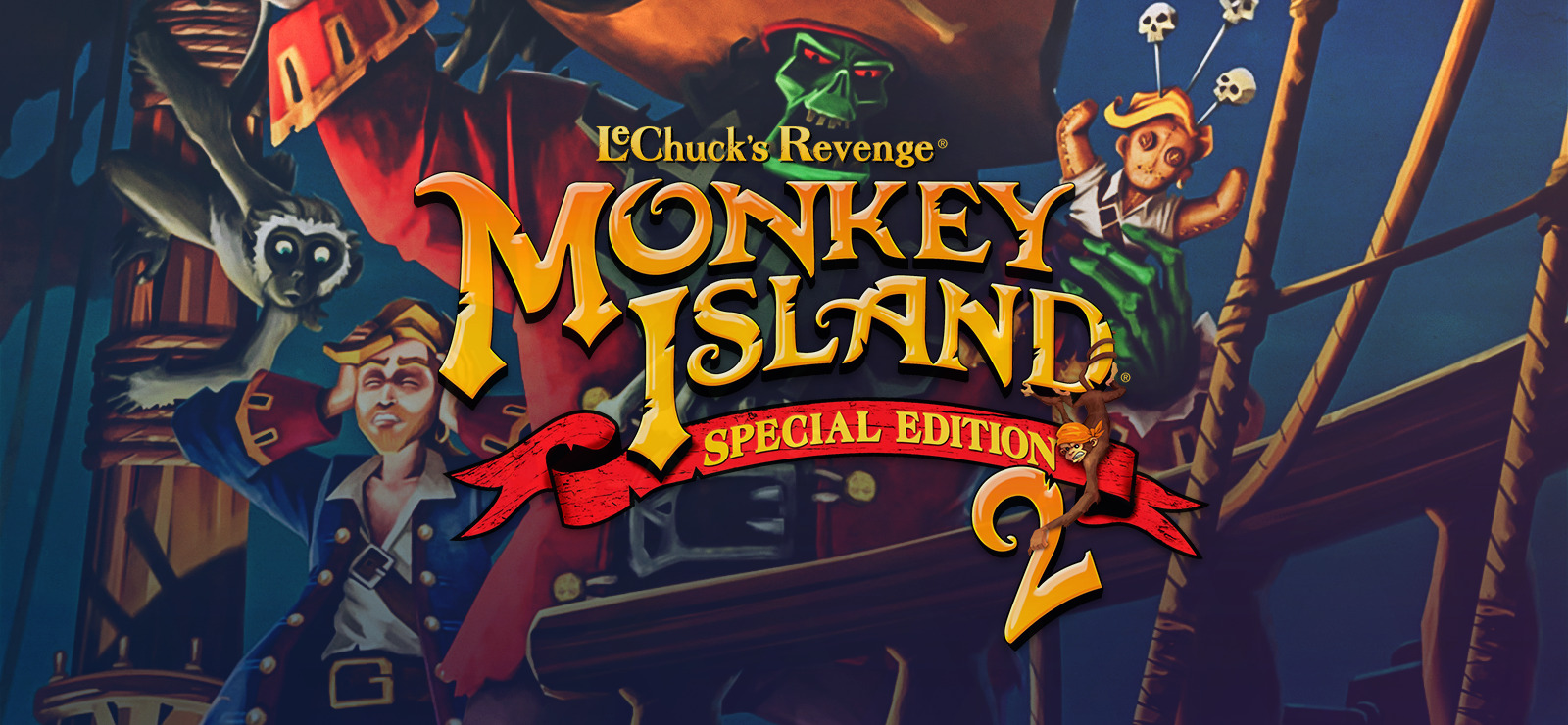 You can download the full version of Monkey Island 2: LeChuck's Revenge from the download store(s) listed below. If you buy a game, you don't only get the full version game, you also support this site. For every sale we receive a small fee from the download store, which helps us to keep this free website alive. Thank you and have fun!
Instruction/comment
The demo will loop continuously. To exit at any time, press Ctrl + C to bring up the exit prompt, then press Ctrl + C again to confirm exit.
User rating
What do you think of Monkey Island 2: LeChuck's Revenge? Please rate the game below on a scale of 1 to 10, where 1 is the lowest and 10 is the highest score.
Game screenshots
Game description
The sequel to The Secret of Monkey Island takes Guybrush Threepwood on a new adventure. This time the bumbling pirate hero must win his love back and defeat, again, his nemesis the ghost pirate LeChuck.

The self-playing demo will showcase several sequences from the game. Sound and music are not supported.
Description by MrFlibble
Game screenshots