NHL 96
Game information
Download from this site
File
File type
File size
nhl96.zip
includes installer
executable: nhl96.exe

Playable demo
MS-DOS
2,971 kB
(2.90 MB)
Screenshots
NHL 96 was the first EA Sports game to feature Virtual Stadium technology, which resulted in a 3D feel and multiple camera angles. The NHL license ensures that real teams and players of the era are included, with a full league and playoff system.
Many game options can be toggled - the infamous fighting is optional, as are the penalties and offsides. The control system makes it possible to execute one-touch passes, and several special trick moves to quickly advance the ball. As a bonus feature, it included 'Hockey Card' profiles of every player on CD, and interviews with the stars of the game.
Rating
What do you think of this game? Please rate it below on a scale of 1 to 10, where 1 is the lowest and 10 is the highest score.
Game screenshot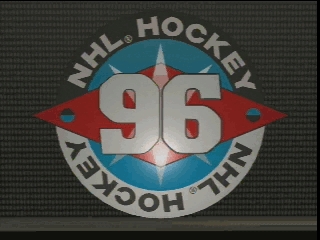 Games
Categories
File types