Game information
Play DOS game online
You can play Risky Woods on this website so you don't need to download and install the game on your computer. We recommend to use Google Chrome when playing DOS games online.
Play DOS game online
Download this game
Choose the file below to download this game.
Buy full version game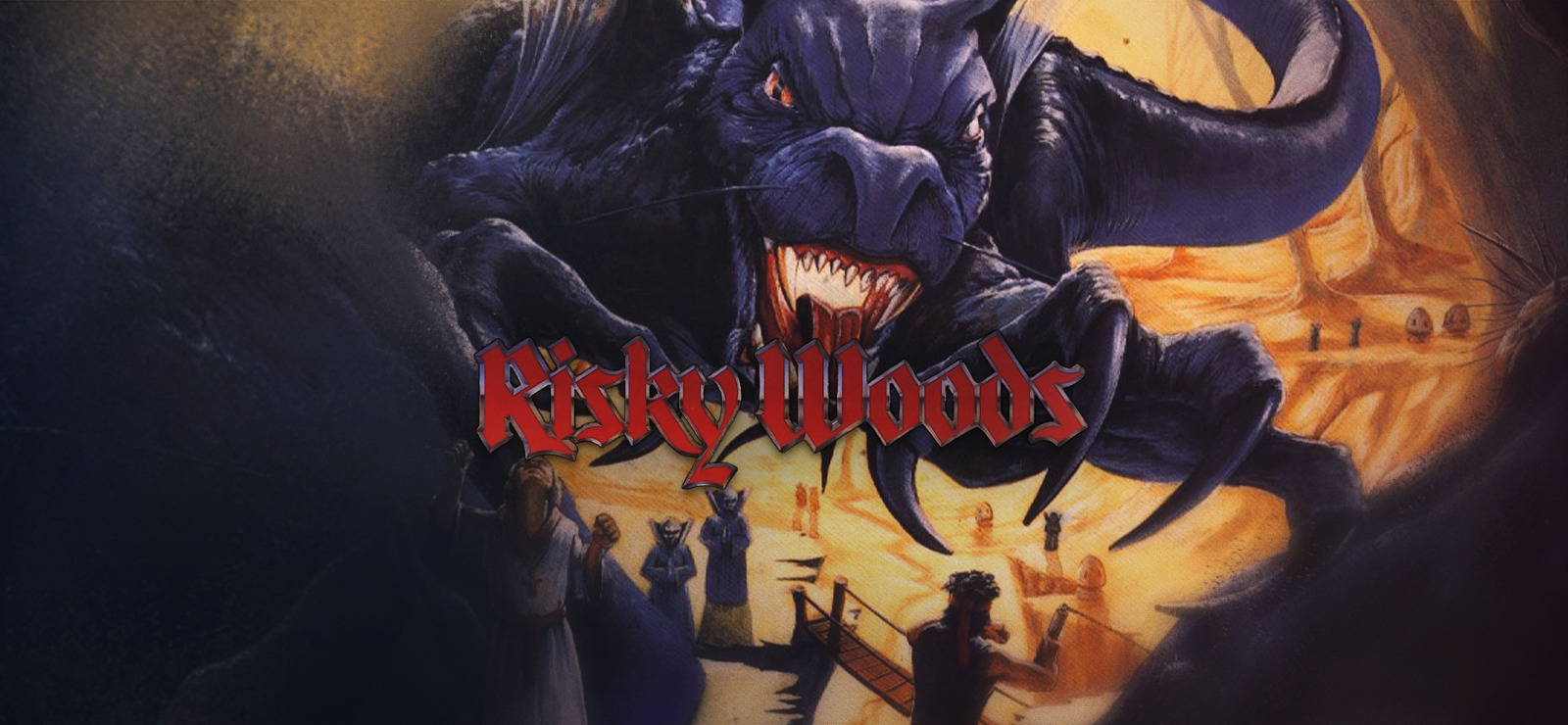 You can download the full version of Risky Woods from the download store(s) listed below. If you buy a game, you don't only get the full version game, you also support this site. For every sale we receive a small fee from the download store, which helps us to keep this free website alive. Thank you and have fun!
Instruction/comment
Select Sound Blaster Pro as the music card in the setup menu if you're playing in the browser, or there will be no music.
User rating
What do you think of Risky Woods? Please rate the game below on a scale of 1 to 10, where 1 is the lowest and 10 is the highest score.
Game screenshots
Game description
Risky Woods is a side-scrolling arcade platform game that leans somewhat into beat-'em-up and shooter territory. The main character is an Asian martial arts master-looking dude (think of an anime version of Liu Kang) armed with an endless supply of throwing knives, whose mission apparently takes him through an outlandish looking forest densely packed with undead and other hostile monsters that assault him from all sides.

These enemies (the bulk of which takes but one hit) often drop coins when destroyed, which you need to kneel down to pick up, and others even larger treasure pouches, usually filled with several coins. Sometimes you can find treasure chests falling from trees, filled with more exotic powerups and even power-downs, one of which will temporarily flip the screen upside-down, like in Prince of Persia.

The game has a distinct Amiga-esque look, and appears to have been originally developed for that platform. The playable pre-release demo contains one level. There is a limited amount of time given to reach the exit.
Description by MrFlibble
Game screenshots