SerpentHead
Game information
Play this game online
You can play SerpentHead on this website so you don't need to download and install the game on your computer. We recommend to use Google Chrome when playing DOS games online.
Download from this site
File
File type
File size
srhd-box.zip
executable: SERP.BAT
configured for DOSBox

Shareware (installed)
MS-DOS
1,178 kB
(1.15 MB)
serpent1.zip
includes installer

Shareware
MS-DOS
1,079 kB
(1.05 MB)
Screenshots
SerpentHead is a graphical adventure game with a heavy puzzle-solving element. You are Sir Mharim, a noble knight on his quest to infiltrate Castle SerpentHead and retrieve the SerpentSceptre -- a powerful artifact -- from the evil wizard Salorann.
The game is controlled via mouse-driven interface. Solving puzzles may involve some pixel-hunting, that is clicking on a specific small area on the screen. This may become complicated as the playing area is itself small in the first place.
Rating
What do you think of this game? Please rate it below on a scale of 1 to 10, where 1 is the lowest and 10 is the highest score.
Game screenshot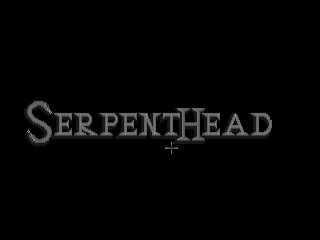 Games
Categories
File types