SU-25 Stormovik
Game information
Play this game online
You can play SU-25 Stormovik on this website so you don't need to download and install the game on your computer. We recommend to use Google Chrome when playing DOS games online.
Download from this site
File
File type
File size
su25-dem.zip
executable: SU25D.BAT
configured for DOSBox

Playable demo (installed)
MS-DOS
479 kB
(0.47 MB)
su25demo.zip
original download

Playable demo
MS-DOS
505 kB
(0.49 MB)
Screenshots
This demo is designed to give you a small taste of the experience of flying for the VVS (Soviet Air Force) in an SU-25 Stormovik during combat. In the complete version of this computer simulation, you follow the role of a pilot fighting in defense of peace over East Germany. In the complete version many more features and missions are available, and a 60+ page manual describes the game, how to fly the Stormovik, and the tactics required to successfully complete your missions. We welcome you to purchase a copy of SU-25 Stormovik Soviet Attack Fighter for the complete piloting experience.
Rating
What do you think of this game? Please rate it below on a scale of 1 to 10, where 1 is the lowest and 10 is the highest score.
Game screenshot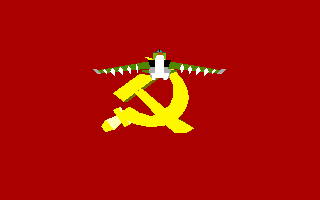 Games
Categories
File types