Game information
Download this game
Choose the file below to download this game.
File
Details

MS-DOS
5,499 kB (5.37 MB)
Buy full version game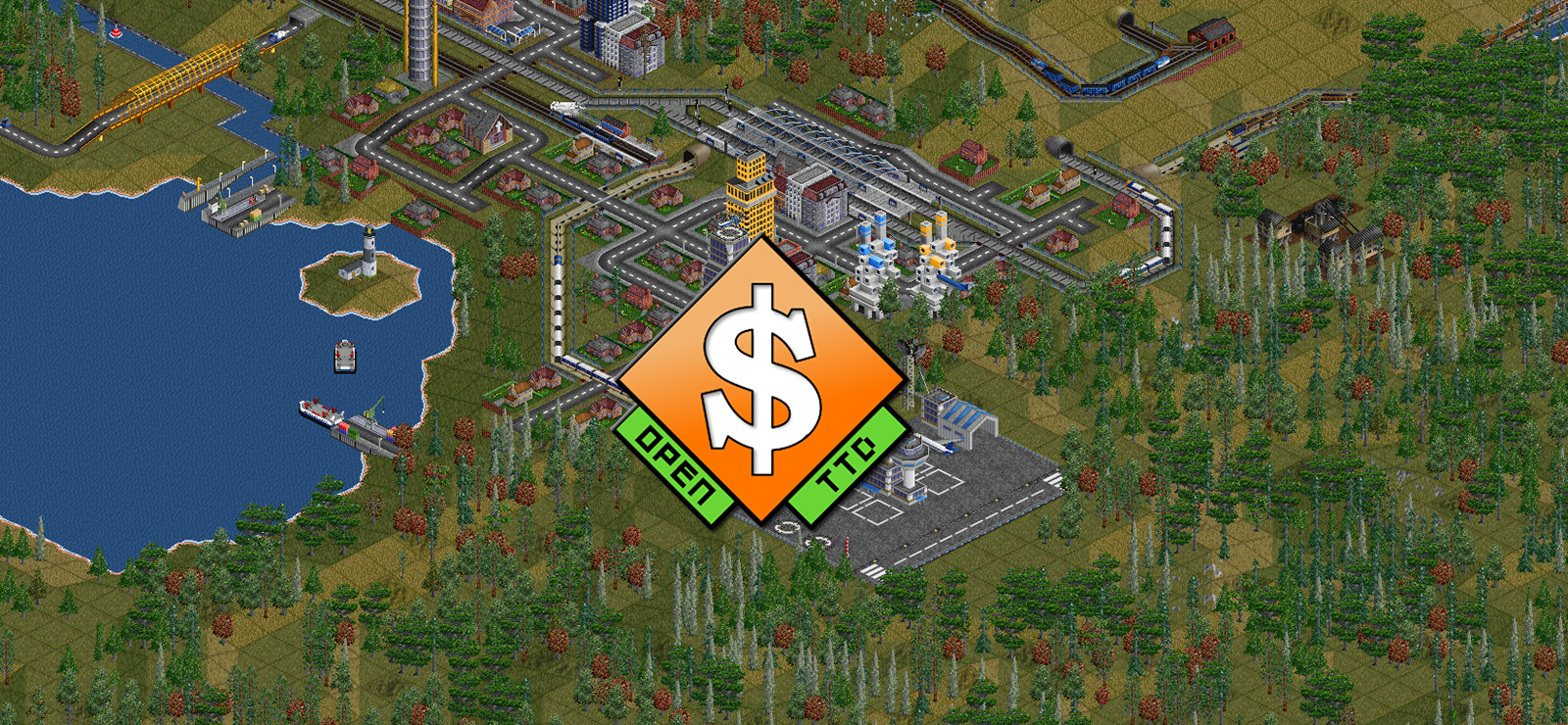 You can download the full version of Transport Tycoon Deluxe from the download store(s) listed below. If you buy a game, you don't only get the full version game, you also support this site. For every sale we receive a small fee from the download store, which helps us to keep this free website alive. Thank you and have fun!
Instruction/comment
The demo includes two scenarios in the Toyland terrain. The player can only build railways.

NOTE: This game can be played directly in Windows using a third-party engine recreation (see the links section below).
User rating
What do you think of Transport Tycoon Deluxe? Please rate the game below on a scale of 1 to 10, where 1 is the lowest and 10 is the highest score.
Game screenshots
Game description
The Deluxe version of the Transport Tycoon has the same great game play as the original, but with even more fun and challenges than before!
Four Climate TypesMaster the intricacies of designing and running transportation networks in a variety of climates and terrain. You can run your empire in a temperate climate or attempt to maintain a profitable railway network in the sub-arctic. Try to build roads through rainforests or lay track to link the toffee quarry to the town of Muffinburg in Toytown.
World BuilderNow you have more power to decide every critical aspect of the game. Instead of starting out in a randomly generated world, you can create your own world. Build the terrain, lakes, rivers, mountains, industries and towns that will be crucial to the success of your empire.
ScenariosEnjoy limitless gameplay and get ready to face a new set of challenges with each new scenario.
Play Head-to-HeadPlay against a friend via local area network or modem.Transport Tycoon Deluxe includes many other great features to keep the challenges coming including company buy-outs, and more vehicles including helicopters and Maglev trains. Watch all the action in superb 3-D SVGA.
Description by MicroProse Software
Game links
Game screenshots