Game information
Download this game
Choose one of the files below to download.
File
Details

executable: SKY.EXE
freeware release from 2005

MS-DOS
67,874 kB (66.28 MB)
Buy full version game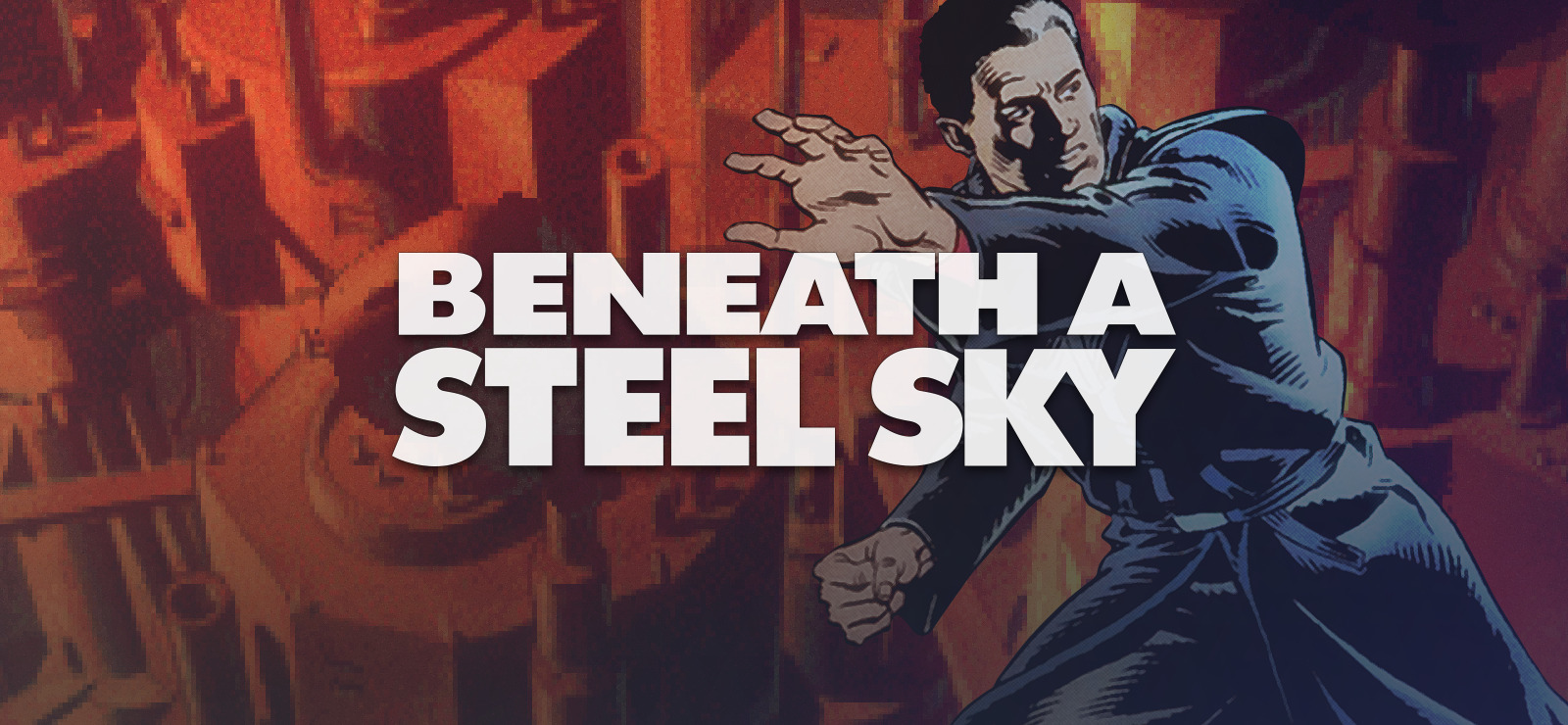 You can download the full version of Beneath a Steel Sky from the download store listed below. If you buy a game you don't only get the full version game, you also support DOS Games Archive. For every sale we receive a small fee from the download store which helps us to keep this free website alive. Thank you and have fun!
Instruction/comment
This is a liberated game: it was originally commercial, but on 2 August 2003 Revolution Software released the full version as freeware.

NOTE: This game can be played under Windows using the ScummVM engine recreation (see the links section below).
User rating
What do you think of Beneath a Steel Sky? Please rate the game below on a scale of 1 to 10, where 1 is the lowest and 10 is the highest score.
Game screenshots
Game description
Revolution's second chart-topping game is a wry but powerful drama set in a bleak near future. To create the claustrophobic world of Union City, Revolution joined forces with Dave Gibbons, a respected comic book artist. Dave designed the background layouts and also created a graphic novel as the introduction to the game.

The game told the story of Robert Foster's search for his father, his name and his identity. With his seriously wacky companion, Joey the droid, Foster's journey takes him beneath the City to confront its secret and his past.

Best Adventure category in the British Golden Joystick awards 1995.
Description by Revolution Software
Game links
ScummVM (SCUMM engine recreation)

tip
Game screenshots