Game information
Play DOS game online
You can play Bio Menace on this website so you don't need to download and install the game on your computer. We recommend to use Google Chrome when playing DOS games online.
Play DOS game online
Download this game
Choose one of the files below to download.
File
Details

executable: BMENACE1.EXE | BMENACE2.EXE | BMENACE3.EXE

MS-DOS
1,586 kB (1.55 MB)
Buy full version game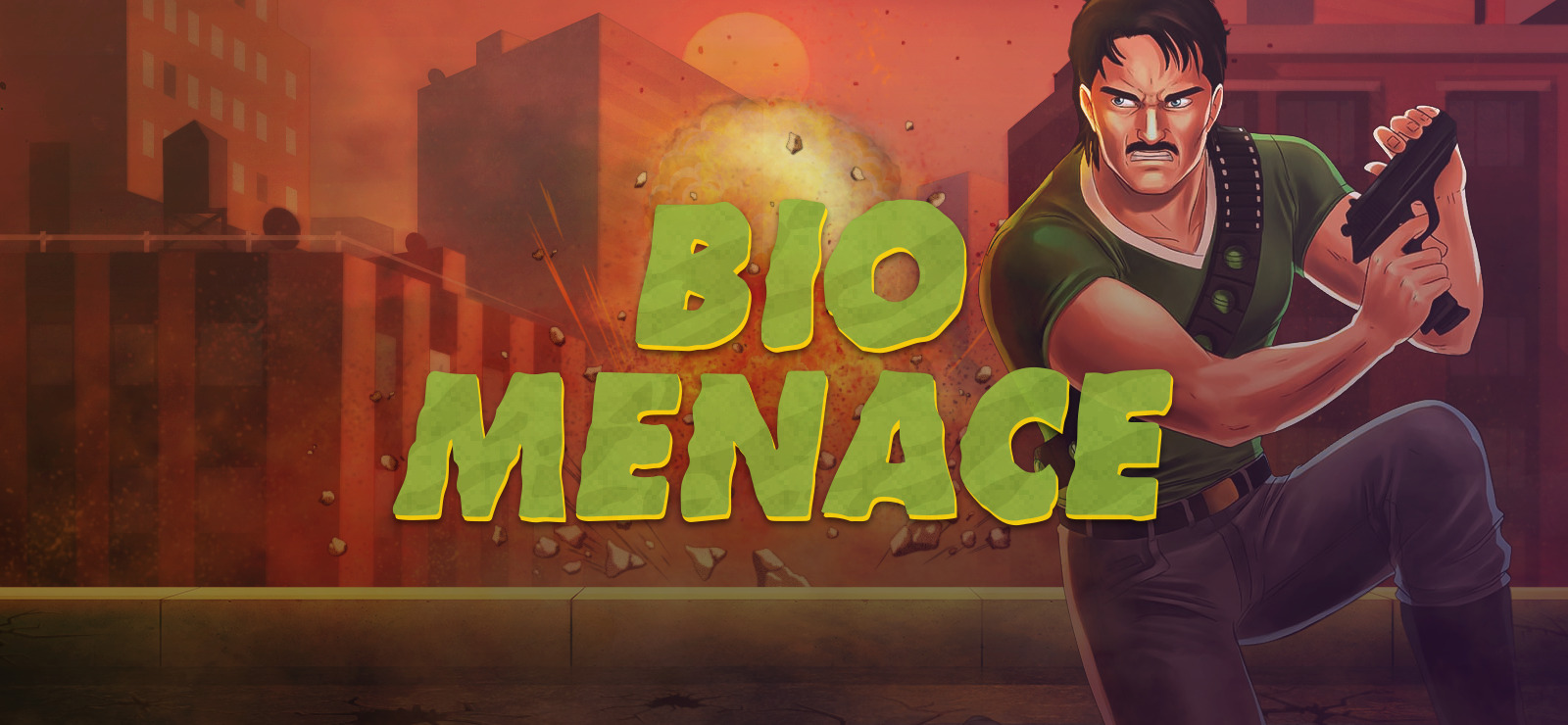 You can download the full version of Bio Menace from the download store(s) listed below. If you buy a game, you don't only get the full version game, you also support this site. For every sale we receive a small fee from the download store, which helps us to keep this free website alive. Thank you and have fun!
Instruction/comment
This is a liberated game: it was originally shareware, but in December 2005 Apogee Software released the full version as freeware.
User rating
What do you think of Bio Menace? Please rate the game below on a scale of 1 to 10, where 1 is the lowest and 10 is the highest score.
Game screenshots
Game description
You are Snake Logan, a top CIA operative who likes to do things his own way. Metro City has fallen under the attack of hideous mutants and your mission is to fly recon over the city and report back. While circling over the city you're shot down by hostile forces and forced to crash land on the streets of Metro. Grabbing what supplies you can find you are out to discover the source of these mutants and especially the guy who shot you down!

Intelligence reports indicate that a man calling himself Dr. Mangle is responsible for the mutants and the destruction of Metro. You will have to battle your way through many levels packed with evil mutants and robotic guards to finally infiltrate Mangle's fortress and defeat him. You think to yourself that this will be the most dangerous mission of your life.
Description by Apogee Software
Cheats
Try out some of the secret weapon attacks hidden in the game:

Super Plasma Bolt: Hold the up arrow until you hear a charge sound, then press the fire key.
Fireball Attack: Turn left and right 6 or 7 times in a row, then press the fire key.
Electron Shield: Turn left and right 6 or 7 times in a row, then press the jump key.
Invincibility Burst: Hold the up arrow until you hear a charge sound, then press the down arrow key.
Full weapons: Press the following three keys together during gameplay: C-A-T. You will receive the machine gun, 99 ammo and 99 grenades. Note that this only works in the registered version!
Description by VGTips
Game screenshots