Game information
Download this game
Choose the file below to download this game.
File
Details

includes installer
executable: C2DEMOAR.EXE

MS-DOS
2,792 kB (2.73 MB)
Buy full version game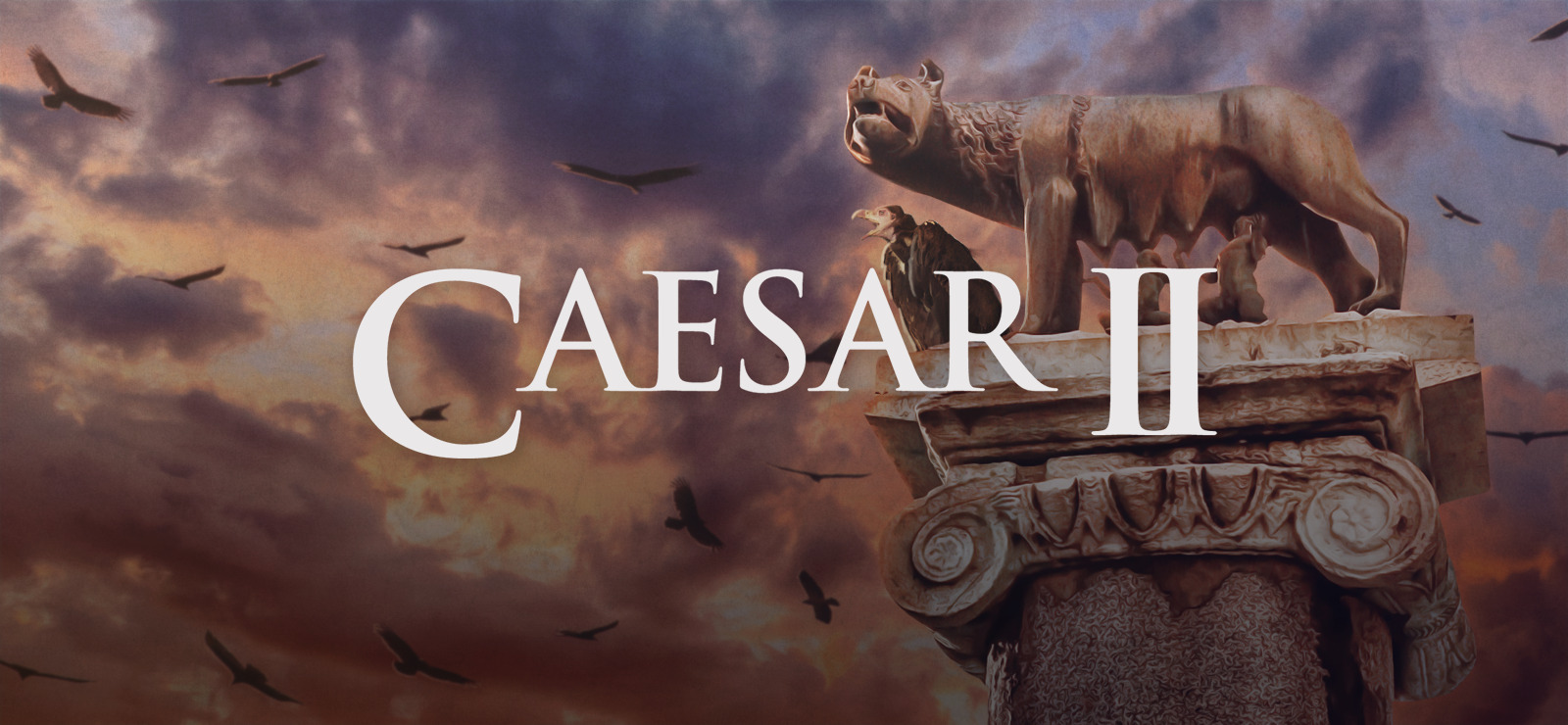 You can download the full version of Caesar II from the download store listed below. If you buy a game you don't only get the full version game, you also support DOS Games Archive. For every sale we receive a small fee from the download store which helps us to keep this free website alive. Thank you and have fun!
Instruction/comment
NOTE: This game has a native Windows version.
User rating
What do you think of Caesar II? Please rate the game below on a scale of 1 to 10, where 1 is the lowest and 10 is the highest score.
Game screenshots
Game description
Caesar II takes an award-winning game and gives it brand new life: gorgeous graphics that are a feast for the eyes, a streamlined interface, and expanded 3-D Roman city-building. If you're into simulations, Caesar II's got the best of it - and more. Because this sim has a real game to it.

Build a City...
Start with provinces in the early days of the Roman empire and develop your capital city. The architecture of the ancient world comes to life on your screen as you build dozens of structures, all beautifully rendered in 3-D SVGA graphics. If you choose to play in City mode, you can concentrate on the economic development of one city for as long as you like. Your plebes can frolic in the Roman baths while you keep an eye out for fire, plague, crime and the occasional riot.

Or, if you're ready for a real challenge, you can turn on the adrenaline and master your unruly province. Defend it with fortifications, exploit its resources, establish trade routes, raise armies, and listen up to the demands of your Emperor in Rome. If you please him well, you might just get promoted.

...Build an Empire!
Once promoted, you can march into another province and take on its unique economy and local population. As you move up the ranks toward your Imperial goal - subduing provinces and building eternal cities - you'll confront raiding Huns, invading Carthaginians (with elephants!) and upstart Gauls. Keep the barbarians out, your cities thriving, and your hippodromes rocking: For a future Emperor, it's all in a day's work!
Description by Sierra Entertainment
Game screenshots