Game information
Play DOS game online
You can play Descent II on this website so you don't need to download and install the game on your computer. We recommend to use Google Chrome when playing DOS games online.
Play DOS game online
Download this game
Choose one of the files below to download.
File
Details

executable: DESC2WEB.BAT
configured for DOSBox

MS-DOS
4,399 kB (4.30 MB)

MS-DOS
4,207 kB (4.11 MB)

Mac OS
6,419 kB (6.27 MB)

executable: D2DEMO.BAT
game trailer

MS-DOS
17,185 kB (16.78 MB)

MS-DOS
12,051 kB (11.77 MB)
Buy full version game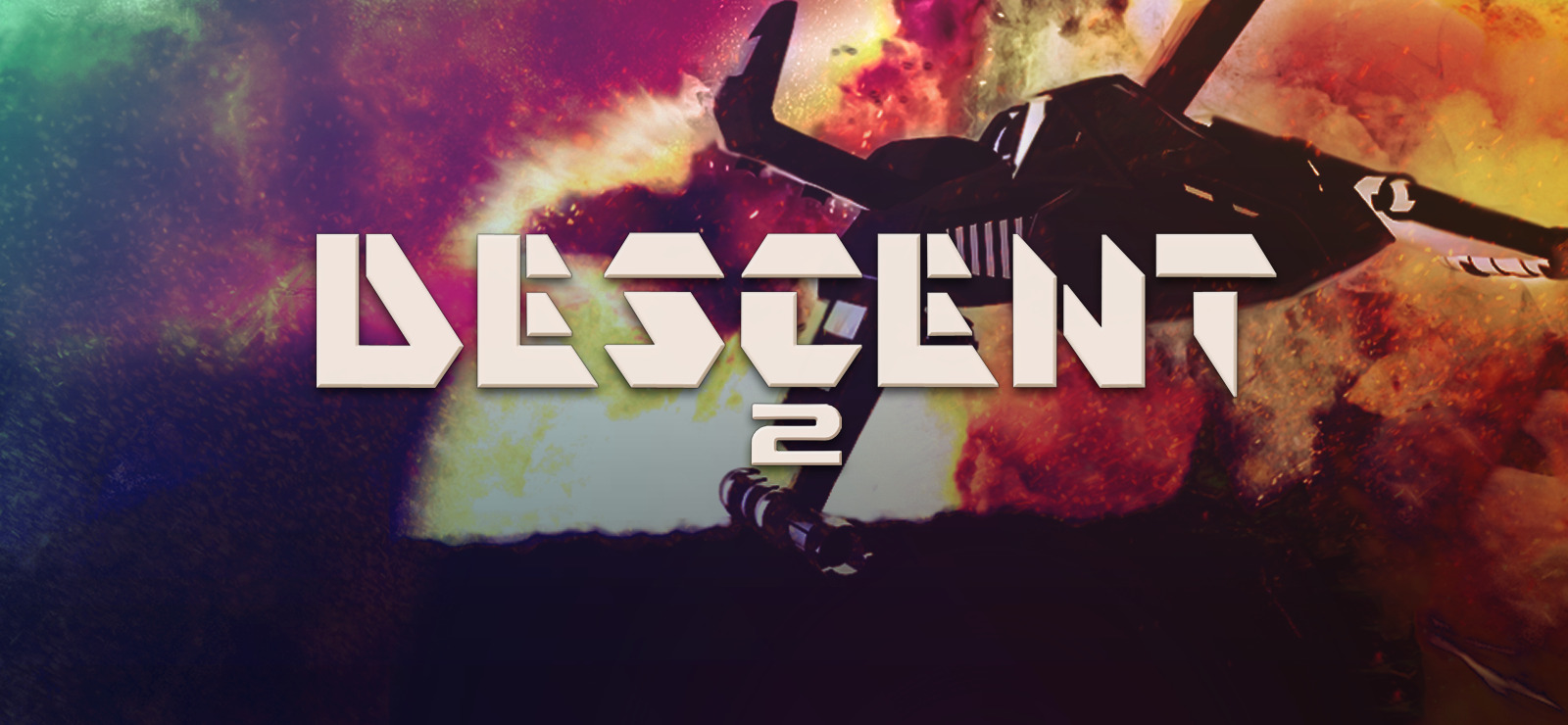 You can download the full version of Descent II from the download store(s) listed below. If you buy a game, you don't only get the full version game, you also support this site. For every sale we receive a small fee from the download store, which helps us to keep this free website alive. Thank you and have fun!
Instruction/comment
If you play in the browser, it is recommended to switch to full screen mode for optimal mouse performance.

NOTE: This game can be played directly in Windows using a source port (please see the links section below).

You can use the Mac demo data files with the D2X-Rebirth port to play the demo in high resolution. For music, use the Roland SC-55 music pack.
User rating
What do you think of Descent II? Please rate the game below on a scale of 1 to 10, where 1 is the lowest and 10 is the highest score.
Game screenshots
Game description
Your next missions send you racing into the deepest, blackest depths of five new alien worlds. Through icy waterfalls and over rivers of lava you descend though all-new unique environments and deadly chasms of each planet. Invading inward, you head towards the core in an attempt to annihilate the planet itself.
Description by Interplay Productions
Cheats
Demo Version Cheat Codes

GABBAGABBAHEY | Lose all but 1% of shields and energy
ZINGERMANS | Invulnerability toggle
MOTHERLODE | Wowie Zowie Weapons
ALIFALAFEL | Accessories
EATANGELOS | Homing Weapons (every weapon will home)
CURRYGOAT | All Keys
WHAMMAZOOM | Level Warp
ERICAANNE | Bouncing Weapons
JOSHUAAKIRA | Full Map
BITTERSWEET | Psychedelic walls
PIGFARMER | Use it once and it displays "Hi John!!!". Now reduce the size of your screen. Use it twice and it displays "Bye John".
Description by Interplay Productions
Game links
Game screenshots