Game information
Download this game
Choose the file below to download this game.
File
Details

MS-DOS
4,600 kB (4.49 MB)
Buy full version game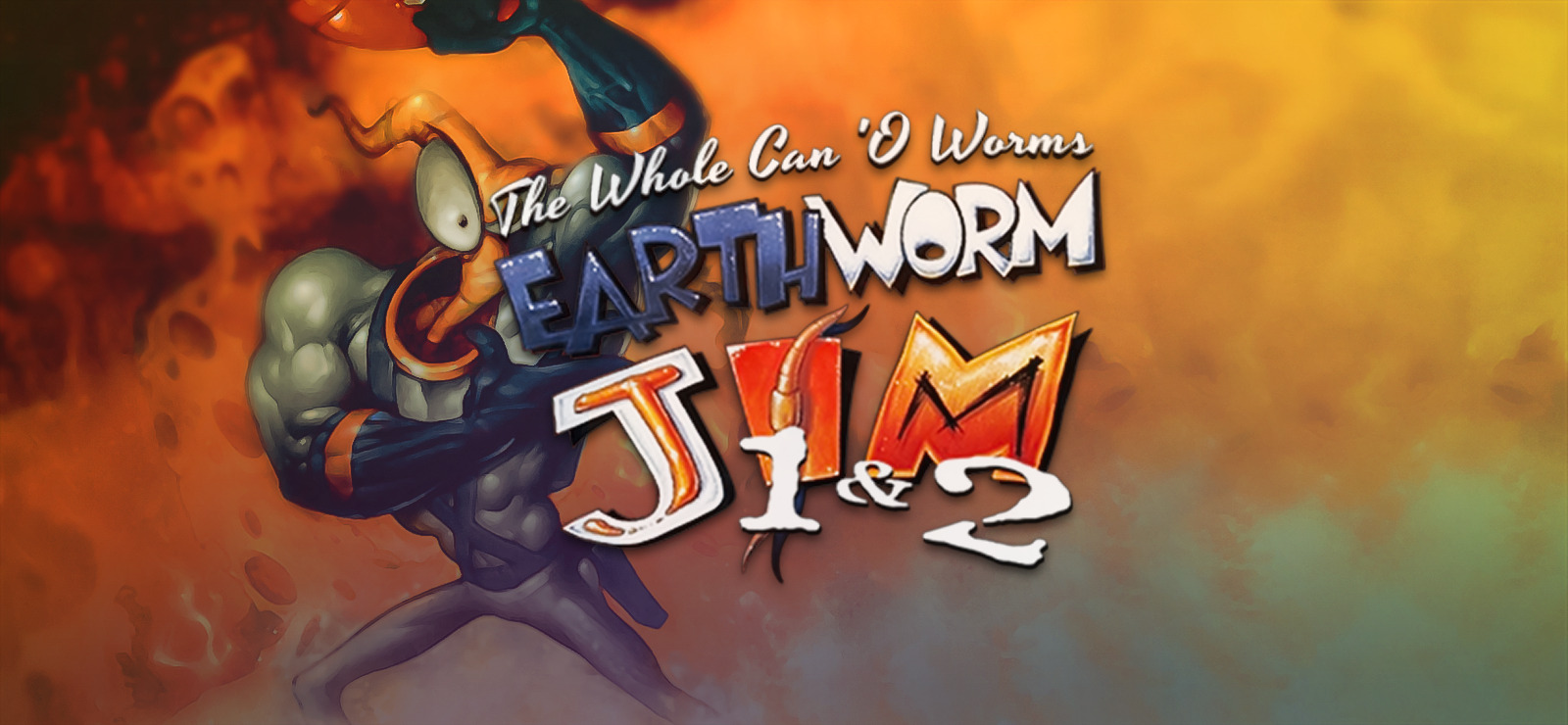 You can download the full version of Earthworm Jim 1 & 2: The Whole Can O' Worms from the download store(s) listed below. If you buy a game, you don't only get the full version game, you also support this site. For every sale we receive a small fee from the download store, which helps us to keep this free website alive. Thank you and have fun!
Instruction/comment
The archive ewjpc.zip includes demo versions for both Earthworm Jim and its sequel.
User rating
What do you think of Earthworm Jim 1 & 2: The Whole Can O' Worms? Please rate the game below on a scale of 1 to 10, where 1 is the lowest and 10 is the highest score.
Game screenshots
Game description
From his humble beginnings as a Texan nightcrawler, to his super-heroic feats as a mutated "annelid with an attitude," Earthworm Jim charges onto the PC CD-ROM with his guns a-blazin'! All of his wacky adventures have been compiled in this 2-disc anthology of non-stop, hilarious antics sure to worm its way into your heart.

Part One features his bizarre origin where (with a little help from a discarded super-suit), he transforms into a biped space hero-complete with a fully-loaded blaster! Join Jim as he rampages through junkyards, under-sea bases and the surface of the moon, each teeming with predators starving for fresh earthworm steaks. It'll take a heap O' skill to keep Jim in one piece!

Part Two continues the fun as Jim searches the backwater reaches of the galaxy for his kidnapped true-love, Princess What's-Her-Name. She's been taken by the evil Psy-Crow for a quickie shotgun wedding in Lost Vegas, where breathing constitutes consent. Jim collects all-new weapons and skills to take on some old adversaries and some new characters designed to make him regret his choice of careers.

All this plus new footage from the hit Universal Cartoon Studios animated series (Earthworm Jim) that features over 32,000 colors! Need we say more?
Description by Playmates Interactive Entertainment
Game screenshots