Game information
Download this game
Choose the file below to download this game.
File
Details

MS-DOS
9,867 kB (9.64 MB)
Buy full version game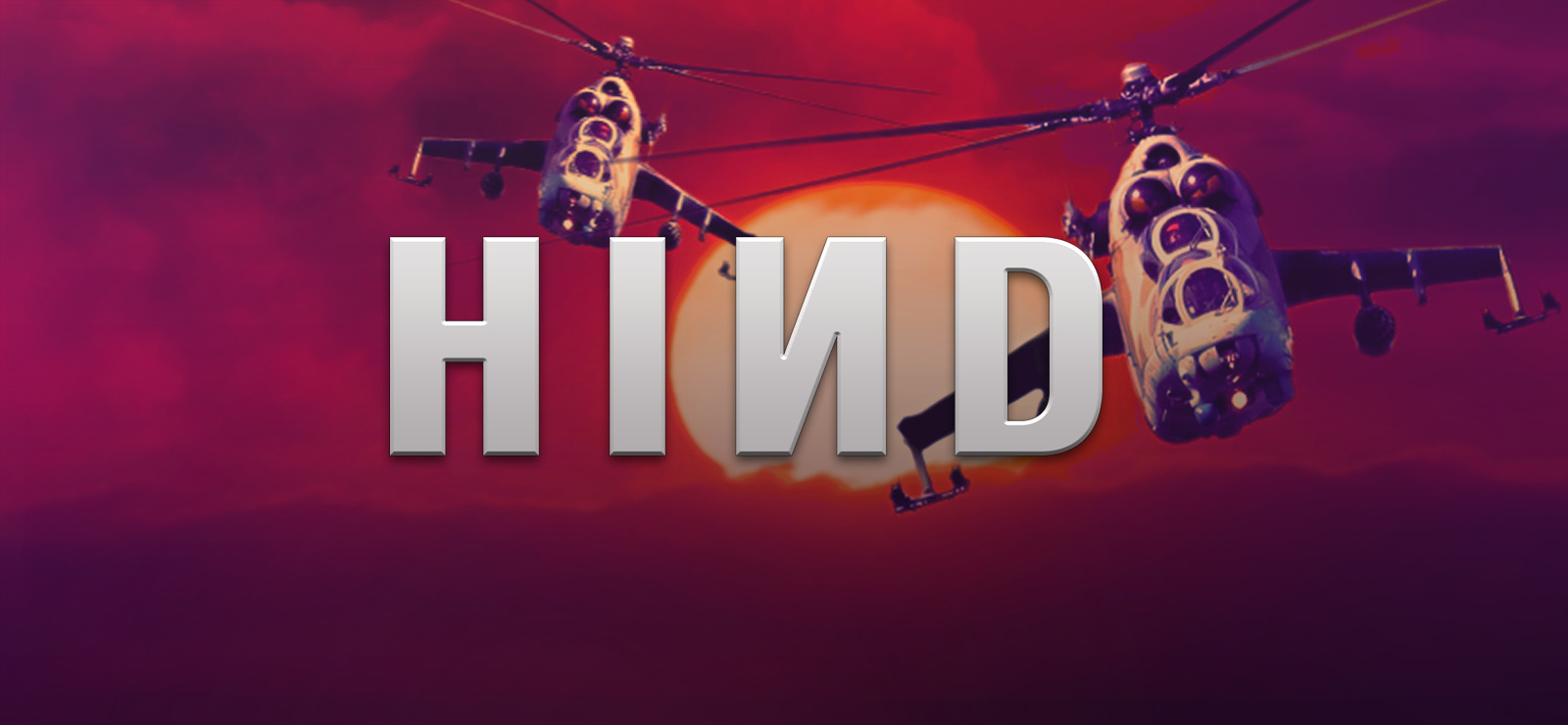 You can download the full version of HIND: The Russian Combat Helicopter Simulation from the download store(s) listed below. If you buy a game, you don't only get the full version game, you also support this site. For every sale we receive a small fee from the download store, which helps us to keep this free website alive. Thank you and have fun!
Instruction/comment
The demo version allows to play one scenario with several difficulty settings available.

NOTE: This game uses a DOS installer. For details on how to install a game in DOSBox, please check this tutorial. You need to extract both hinddos1.zip and hinddos2.zip (found inside hind2.zip) into the same directory to begin the installation process.
User rating
What do you think of HIND: The Russian Combat Helicopter Simulation? Please rate the game below on a scale of 1 to 10, where 1 is the lowest and 10 is the highest score.
Game screenshots
Game description
Strap yourself into the cockpit of the Hind, comrade!
You've felt the exhilharation of flying the Apache. Now you can double the adrenaline rush by taking the controls of the Russian Mi-24 Hind, a chopper so big, bad, and armed to the teeth, it's frightening!

Couple lightning-fast action and powerful 3D visual effects with new low-altitude terrain technology and advanced artificial intelligence based on actual Russian army activity, and you've got a helicopter simulation worthy of following the critically acclaimed Apache.

There's even a multiplayer feature, so up to eight players in two teams can compete via network or modem, allowing for the ultimate mission: head-to-head combat with the Apache!

Get a taste of what it's like to fly against the very best Uncle Sam has to offer. Strap yourself into the Hind, comrade. And try to stay alive ...
Description by Interactive Magic
Game screenshots