Game information
Play DOS game online
You can play Hugo's House of Horrors on this website so you don't need to download and install the game on your computer. We recommend to use Google Chrome when playing DOS games online.
Play DOS game online
Download this game
Choose the file below to download this game.
Buy full version game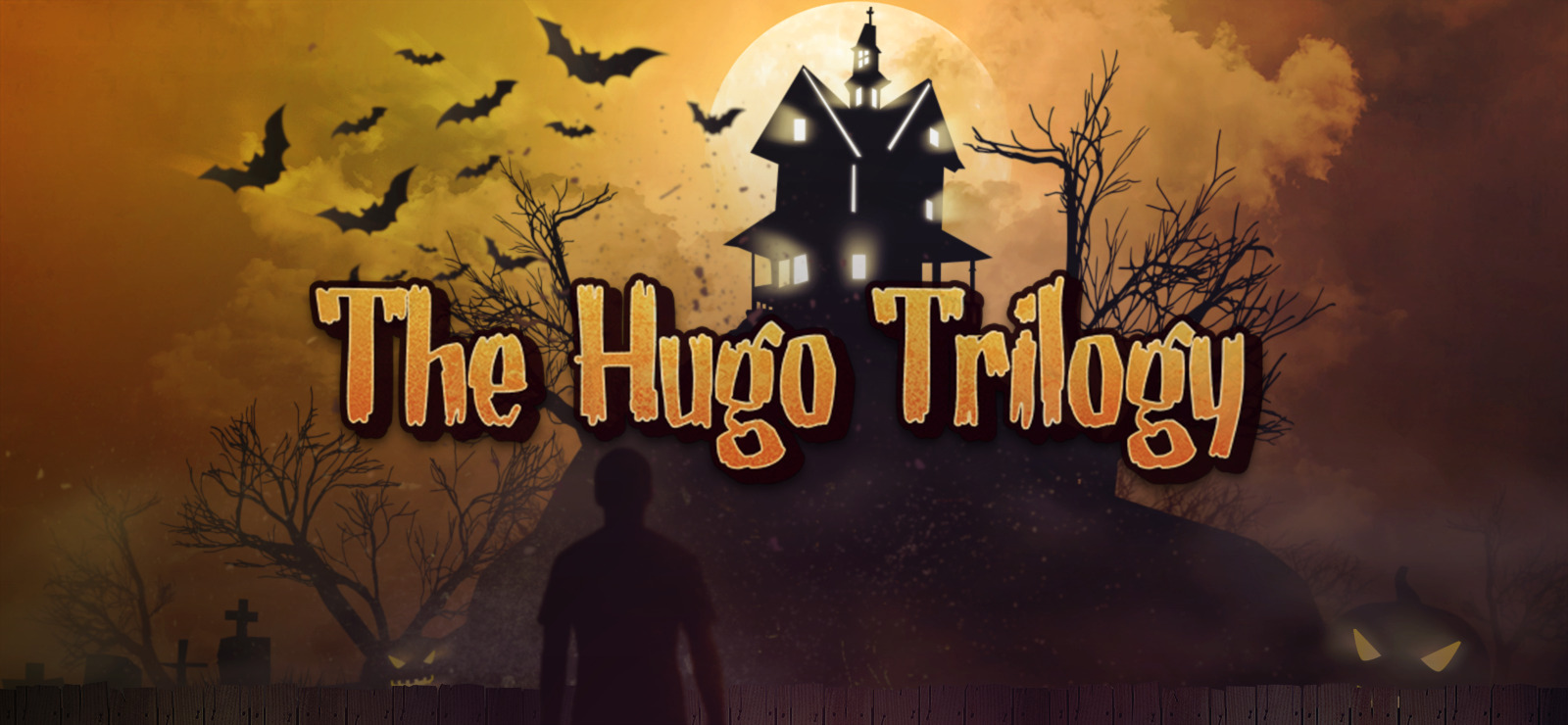 You can download the full version of Hugo's House of Horrors from the download store(s) listed below. If you buy a game, you don't only get the full version game, you also support this site. For every sale we receive a small fee from the download store, which helps us to keep this free website alive. Thank you and have fun!
Instruction/comment
NOTE: This game can be played under Windows using the ScummVM engine recreation (see the links section below).
User rating
What do you think of Hugo's House of Horrors? Please rate the game below on a scale of 1 to 10, where 1 is the lowest and 10 is the highest score.
Game screenshots
Game description
The first game in the Hugo series, it's a classic style graphical adventure game with a text parser in the style of Sierra's oldies like Leisure Suit Larry. Just as you might have guessed, Hugo explores a haunted house in this game, in order to rescue his girlfriend Penelope. The house is full of familiar tropes like creepy paintings with eyes that follow you, bats and jack-o-lanterns, a mad professor's lab and a dinner full of guests that seem to have come straight from the 1930s horror movies.

You will need to type commands to interact with the game world, similar to The Adventures of Maddog Williams or Denarius Avaricius Sextus. Also note that you do not need to hold the arrow keys to move, as Hugo will start walking in the direction of the pressed key until he encounters an obstacle.

The game was originally marketed as shareware, and now you can order the full trilogy from GOG.
Description by MrFlibble
Game links
ScummVM (SCUMM engine recreation)

tip
Game screenshots