Game information
Play DOS game online
You can play King's Quest II: Romancing the Throne on this website so you don't need to download and install the game on your computer. We recommend to use Google Chrome when playing DOS games online.
Play DOS game online
Download this game
Choose the file below to download this game.
Buy full version game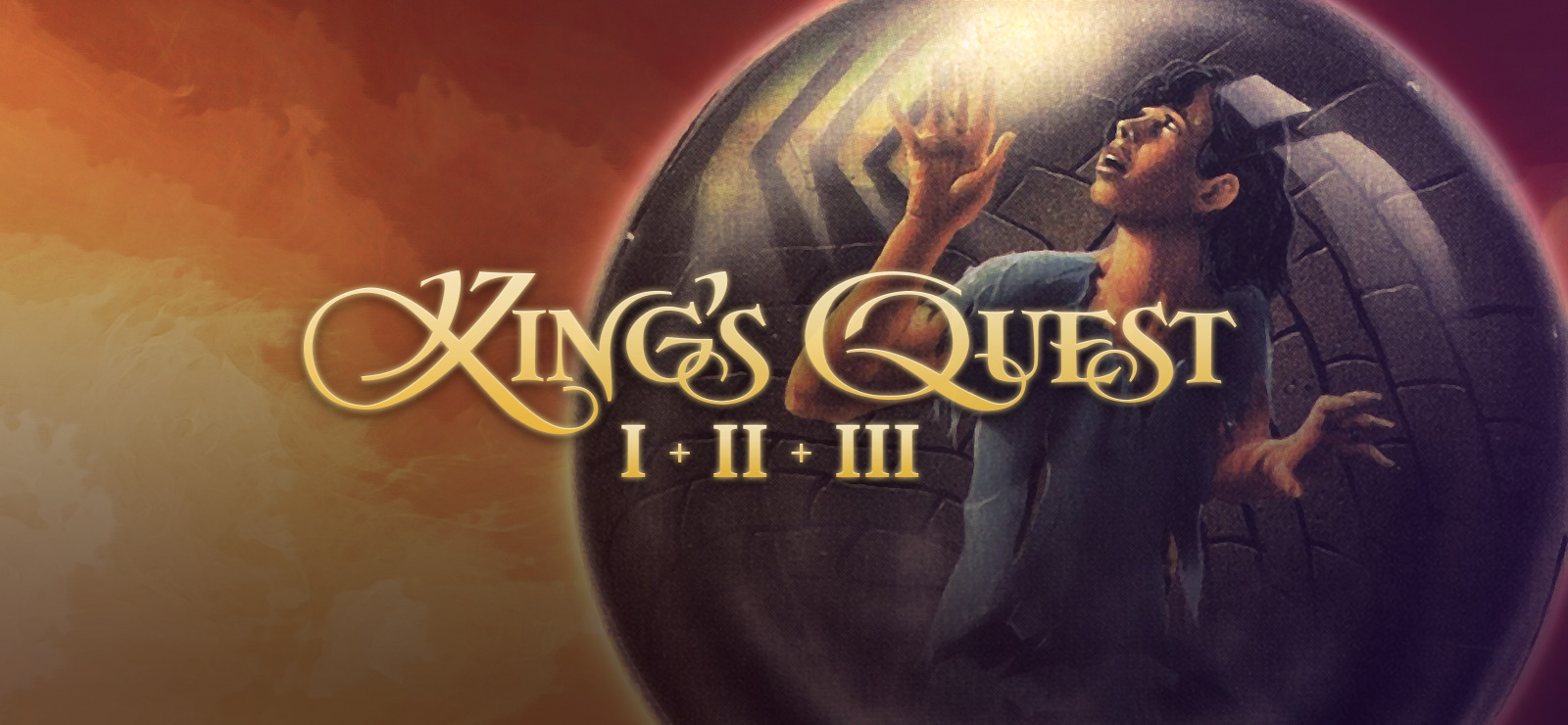 You can download the full version of King's Quest II: Romancing the Throne from the download store(s) listed below. If you buy a game, you don't only get the full version game, you also support this site. For every sale we receive a small fee from the download store, which helps us to keep this free website alive. Thank you and have fun!
Instruction/comment
This non-playable demo of King's Quest II: Romancing the Throne is included in the AGI DEMOPAC2, which also includes demos of 3-D Helicopter Sim, Space Quest II: Vohaul's Revenge, Thexder, King's Quest III: To Heir Is Human, Mixed-Up Mother Goose, Police Quest: In Pursuit of the Death Angel, Leisure Suit Larry In the Land of the Lounge Lizards, Space Quest: The Sarien Encounter.

NOTE: This game can be played under Windows using the ScummVM engine recreation (see the links section below).
User rating
What do you think of King's Quest II: Romancing the Throne? Please rate the game below on a scale of 1 to 10, where 1 is the lowest and 10 is the highest score.
Game screenshots
Game description
After having recovered the three treasures, King Graham has been crowned king. Now having needing a queen for companionship, Graham searches the land for a maiden, but to no avail, so he turns to the magic mirror for help. The mirror shows him a beautiful girl locked away in a quartz tower in a faraway land of Kolyma, and must find three keys that are used to unlock the door that will lead to her.

King's Quest II: Romancing the Throne is a graphic adventure game. As is typical for Sierra's AGI games, players move Graham around with arrow keys and perform actions by typing commands in the interface, which are usually a verb/noun sequence. Like the first game, a good knowledge of fairy tales is required to solve some puzzles.
Description by MobyGames
Game links
Game screenshots