Game information
Play DOS game online
You can play King's Quest IV: The Perils of Rosella on this website so you don't need to download and install the game on your computer. We recommend to use Google Chrome when playing DOS games online.
Play DOS game online
Download this game
Choose one of the files below to download.
Buy full version game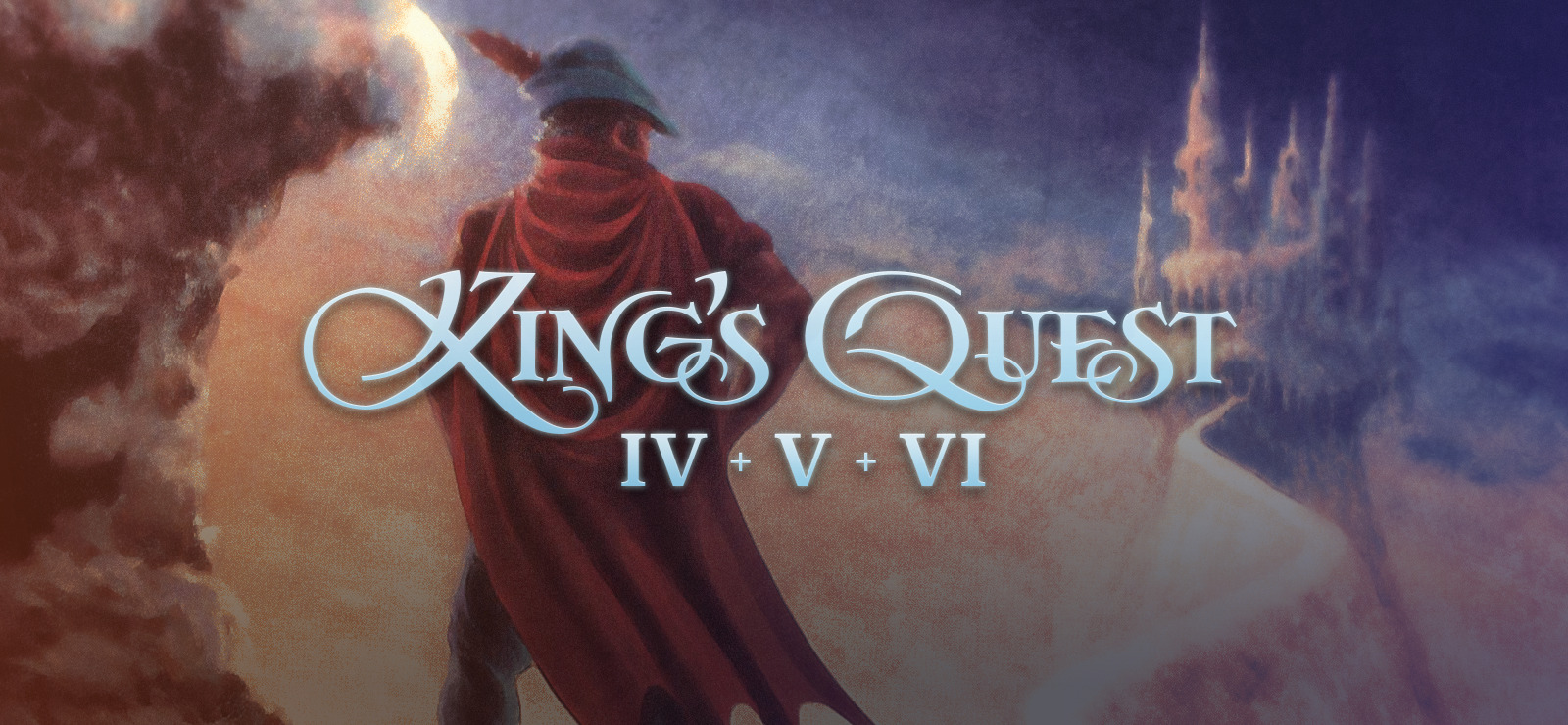 You can download the full version of King's Quest IV: The Perils of Rosella from the download store(s) listed below. If you buy a game, you don't only get the full version game, you also support this site. For every sale we receive a small fee from the download store, which helps us to keep this free website alive. Thank you and have fun!
Instruction/comment
NOTE: This game can be played under Windows using the ScummVM engine recreation (see the links section below).
User rating
What do you think of King's Quest IV: The Perils of Rosella? Please rate the game below on a scale of 1 to 10, where 1 is the lowest and 10 is the highest score.
Game screenshots
Game description
Be prepared for a spectacular adventure, three times larger than any previous Sierra adventure, a landmark in computer gaming that transcends existing standards of computer graphics, sound, and animation.

Powerfully dramatic, King's Quest IV evokes emotion like no other computer game with a unique combination of lifelike animated personalities, beautiful landscapes, and soul-stirring music. Sierra has recreated the universe of King's Quest, a world that one moment will pull at your heartstrings, the next moment place terror in your heart. Uniting the best programmers, artists, and musicians in the business, Sierra has created a constantly evolving universe where landscapes change from day to night, characters roam freely, and dramatic music interludes tantalize your emotions in a complicated tale of faith and mistrust. Your quest begins with a full-length cartoon and proceeds to plunge you into a fantasy world of mystery, intrigue, and enough plot twists to confound even the most dedicated adventurer.

Embark upon a perilous journey into the darkest corners of the King's Quest universe. Not one, but many successful quests must be completed to save the royal family from a tragic destiny. With a surprise introduction and an equally unexpected conclusion, plot twists abound as you strive to discover the mysteries of a strange land, overcome its hostile inhabitants, and reveal the secrets hidden therein.

Roam the grounds at night and discover areas which remain hidden during daylight hours. Travel swiftly, as time is of the essence, and each moment brings the royal family closer to ruin.
Description by Sierra Entertainment
Game links
Game screenshots