Game information
Download this game
Choose the file below to download this game.
File
Details

includes installer
executable: INSTALL C:
Buy full version game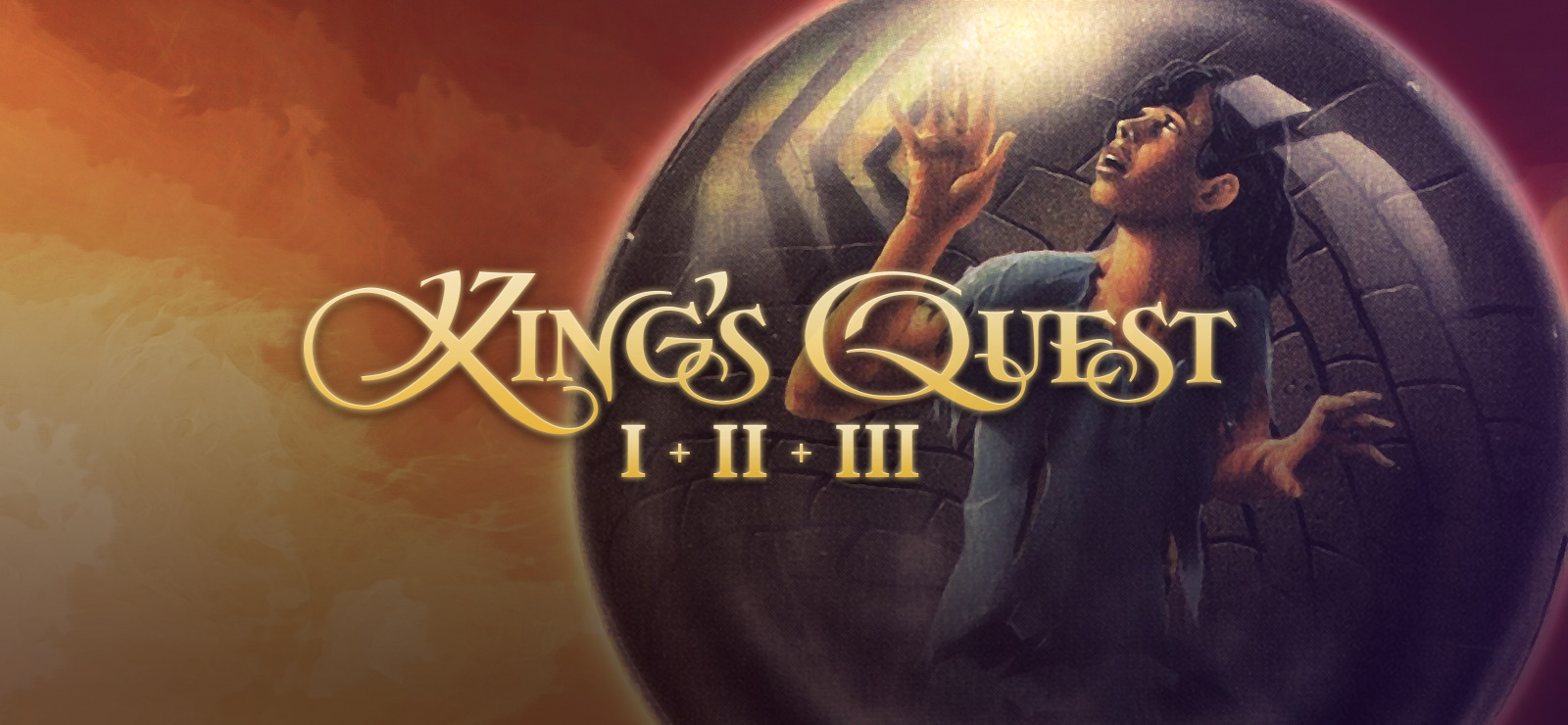 You can download the full version of King's Quest: Quest for the Crown from the download store(s) listed below. If you buy a game, you don't only get the full version game, you also support this site. For every sale we receive a small fee from the download store, which helps us to keep this free website alive. Thank you and have fun!
User rating
What do you think of King's Quest: Quest for the Crown? Please rate the game below on a scale of 1 to 10, where 1 is the lowest and 10 is the highest score.
Game screenshots
Game description
IT'S THE MOST FUN YOU CAN HAVE PLAYING AN ADVENTURE GAME!
Bestselling authoress Roberta Williams, and Sierra's adventure design team have brought the adventure game to life in the compelling 3-D Animated Adventure Game King's Quest.

TREMENDOUS IN SCOPE AND BREATHTAKING IN BEAUTY!
King's Quest is unlike any other computer game you have experienced before. It is an adventure not told just in words and pictures, but brought to life through the use of colorful graphics, animation and sound.

KING'S QUEST HAS THE HIGHEST CRITICAL ACCLAIM.
Top adventure game expert Roe Adams calls the 3-D Animated Adventure Game "The closest thing yet to a living game" and Consumer Software News has christened designer Roberta Williams "the reigning queen of adventure gaming."

MULTIPLE SOLUTIONS MAKE KING'S QUEST VERY REPLAYABLE
If, upon finishing the game, you find that you want to play it again, be advised: the puzzles and situations in the King's Quest game have multiple solutions which can change your position and status. Problems can be solved in a number of ways, and higher scores are awarded for your creative play.

OVER ONE-HALF MILLION KING'S QUEST SOLD.
King's Quest is one of the most popular and commercially successful products in the history of computer entertainment software, and the success of this game has launched a whole series based on the original King's Quest. King's Quest's players can continue their journeys with Romancing the Throne, and To Heir is Human, the second and third installment of the King's Quest series.
Description by Sierra Entertainment
Game links
Game screenshots