Game information
Download this game
Choose the file below to download this game.
File
Details

MS-DOS
1,021 kB (1.00 MB)
Buy full version game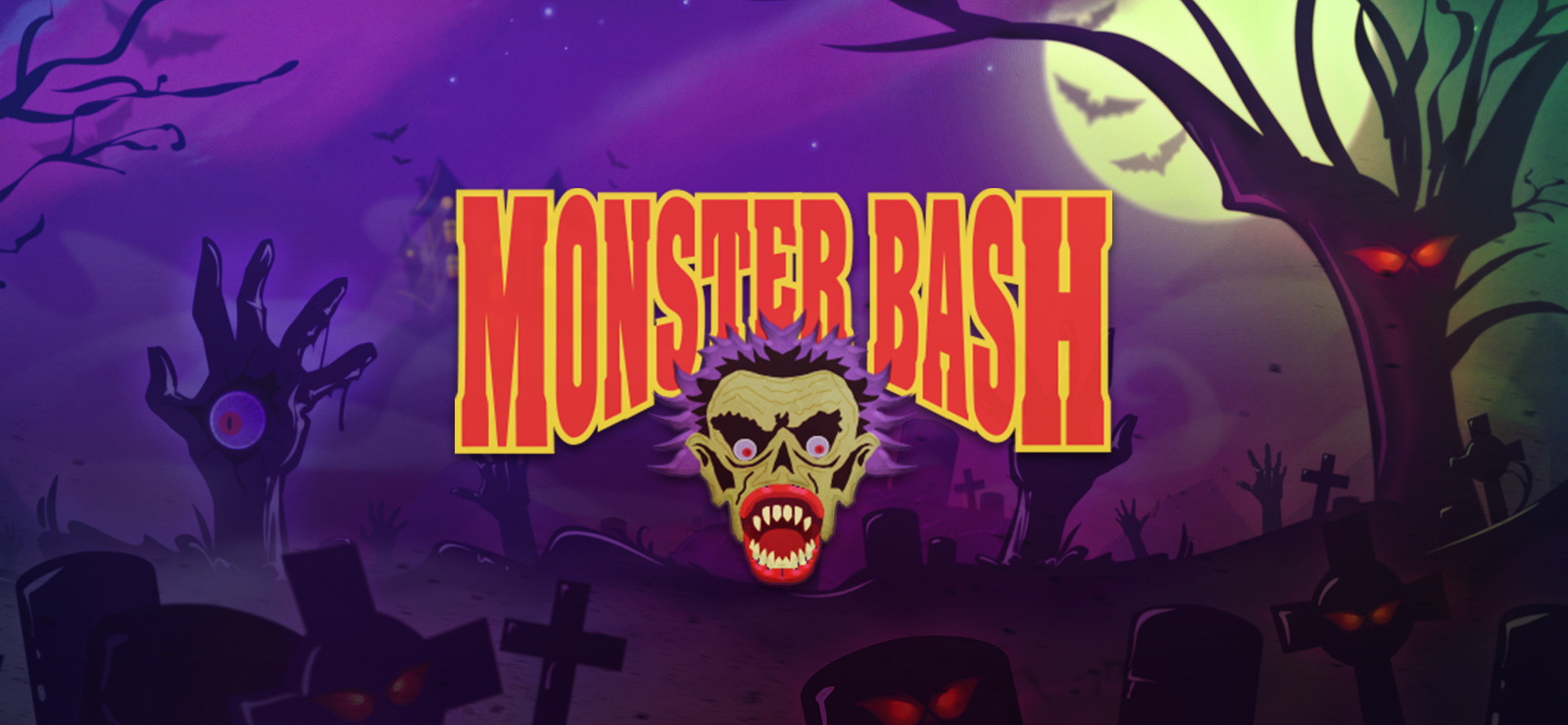 You can download the full version of Monster Bash from the download store(s) listed below. If you buy a game, you don't only get the full version game, you also support this site. For every sale we receive a small fee from the download store, which helps us to keep this free website alive. Thank you and have fun!
Instruction/comment
NOTE: This game uses a DOS installer. For details on how to install a game in DOSBox, please check this tutorial.
User rating
What do you think of Monster Bash? Please rate the game below on a scale of 1 to 10, where 1 is the lowest and 10 is the highest score.
Game screenshots
Game description
No Apogee game has ever had as much gruesome graphics as Monster Bash, with over EIGHT MEGS of animated/scrolling graphics in all three episodes.

Johnny Dash's bash 'em smash 'em adventure takes him into the evil Under World of Count Chuck. The story starts when Johnny's dog Tex is kidnapped by the Count, along with hundreds of other pet dogs and cats. The friendly bed monster under Johnny's bed tells Johnny where Tex was taken, and how Johnny can use his secret closet passageway to get to the Under World himself. Count Chuck plans to turn all the pets into an army of undead monsters. Johnny grabs his slingshot and leaps into his closet. The Count will not turn his dog Tex into a monster, not if he can stop him...!
Description by Apogee Software
Cheats
Press the Z and F10 keys down at the same time to receive five lives. Note that you must hold down Z first, then push F10.

This cheat works only in the registered version of the game.
Description by VGTips
Game screenshots