Game information
Download this game
Choose the file below to download this game.
File
Details

MS-DOS
1,356 kB (1.32 MB)
Buy full version game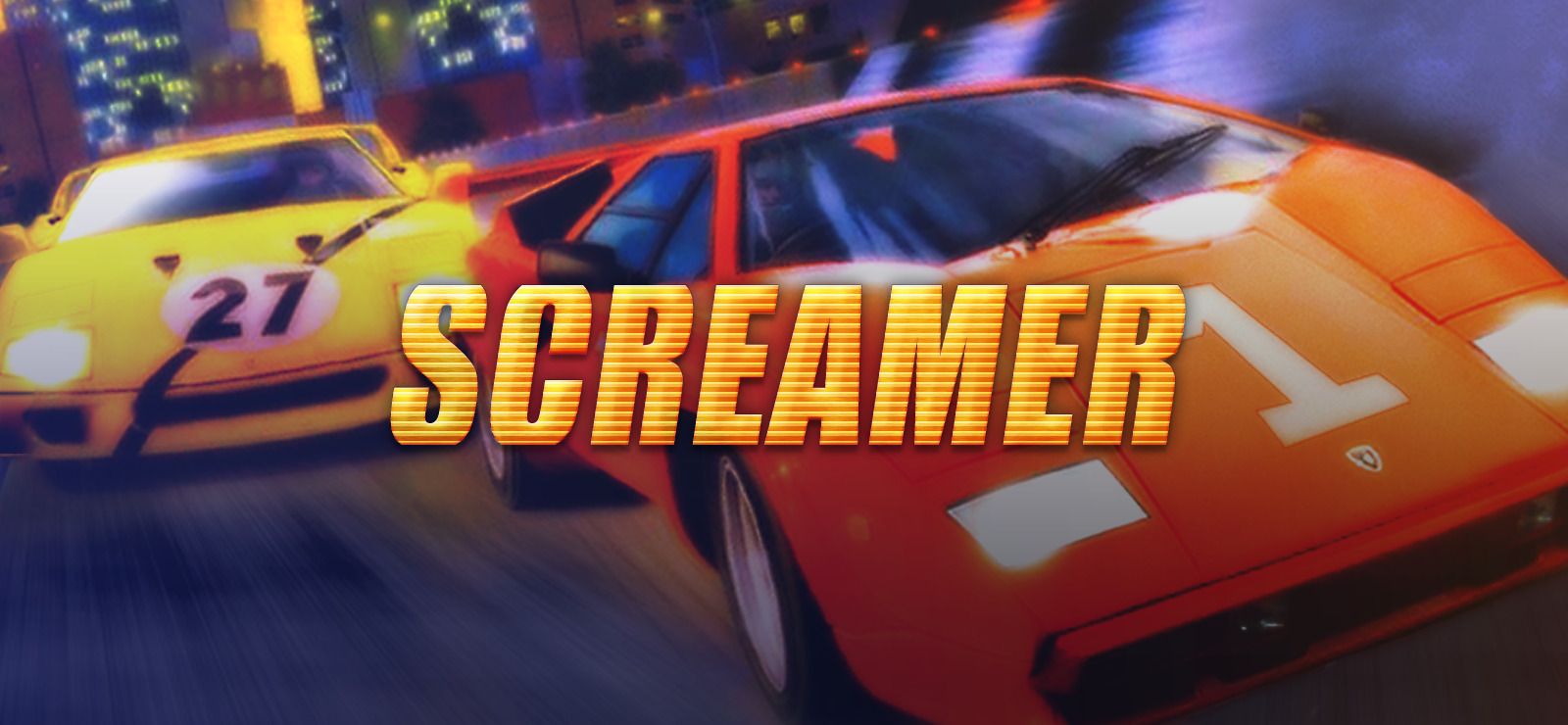 You can download the full version of Screamer from the download store(s) listed below. If you buy a game, you don't only get the full version game, you also support this site. For every sale we receive a small fee from the download store, which helps us to keep this free website alive. Thank you and have fun!
User rating
What do you think of Screamer? Please rate the game below on a scale of 1 to 10, where 1 is the lowest and 10 is the highest score.
Game screenshots
Game description
Experience the over-the-legal-limit thrill of high-end arcade auto racing. The mechanics are simple: put your foot on the gas and go. Do whatever it takes to get your speed demon across the finish line first in this ballsy 3-D animated real-time environment.

Jump into one of six maximum horsepower racing machines and just try to make it through the toughest tracks our demented designers could think up. Jam past torqued-out competitors then floor it through even more unpredictable terrains--all whizzing by to a pumped-up heavy metal soundtrack.Lose your concentration for even one nano-second and you're trading paint with the concrete barriers. Multiple viewpoints (cockpit, chase mode, front and rear view) and six tracks from which to choose keep the action fresh and barely under control. Rev the competition into overdrive when you go battle it out head-to-head against your so-called-friends using network play for the ultimate road race available.
Description by Virgin Interactive Entertainment
Game screenshots