Game information
Download this game
Choose the file below to download this game.
File
Details

MS-DOS
18,924 kB (18.48 MB)
Buy full version game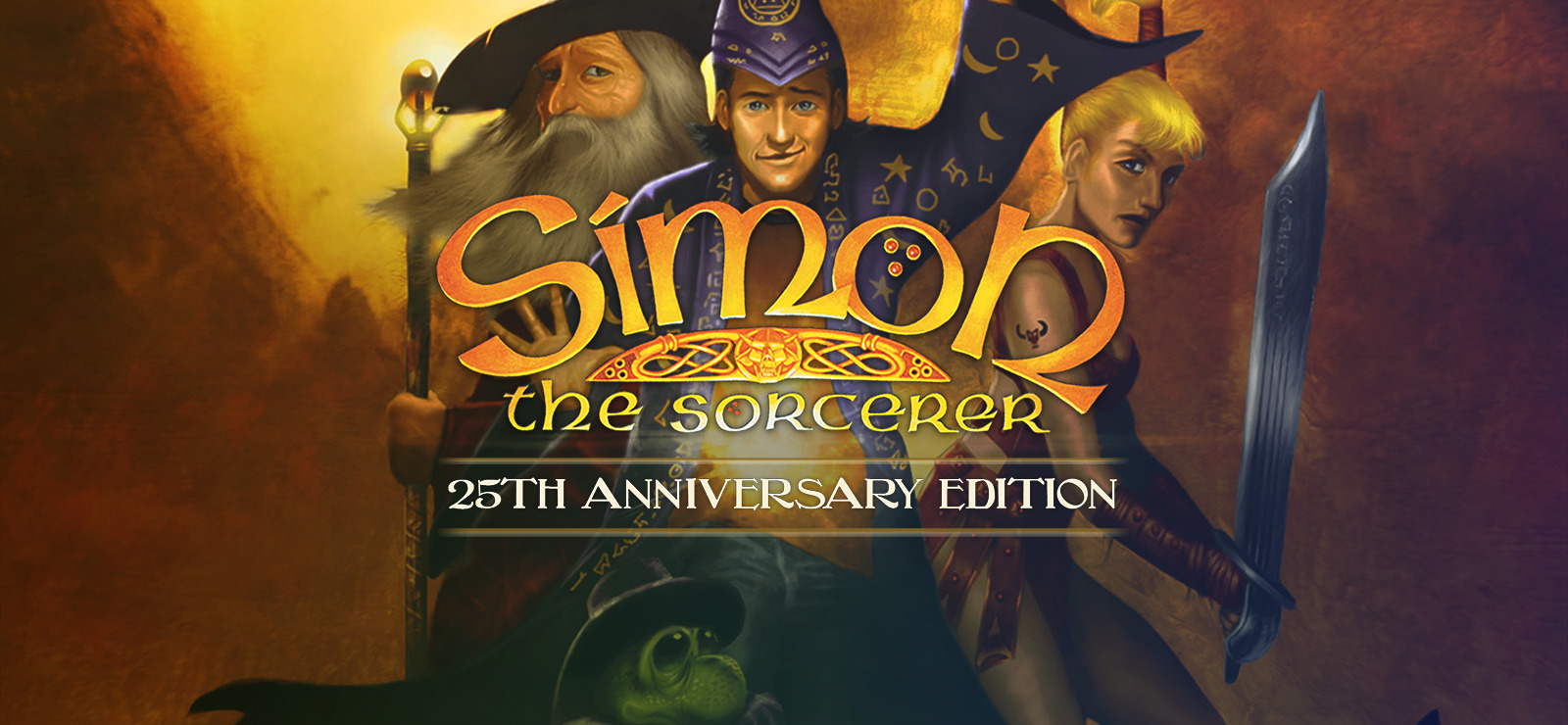 You can download the full version of Simon the Sorcerer from the download store(s) listed below. If you buy a game, you don't only get the full version game, you also support this site. For every sale we receive a small fee from the download store, which helps us to keep this free website alive. Thank you and have fun!
Instruction/comment
NOTE: This game can be played under Windows using the ScummVM engine recreation (see the links section below).
User rating
What do you think of Simon the Sorcerer? Please rate the game below on a scale of 1 to 10, where 1 is the lowest and 10 is the highest score.
Game screenshots
Game description
Simon is just an ordinary boy in an extra-ordinary world. A world in which he must rescue Calypso the Wizard by embarking on a long challenging quest.

The game is a point-and-click adventure, using a typical interface with words such as 'Use', 'Open', 'Walk To' (unlike Lucasarts' SCUMM games a simple click on that area of the screen won't do) and 'Pick Up' (again, a double-click on the item doesn't suffice – these two features extend game time significantly).

The game's plot has a number of references and spoofs to fantasy and fairy tales, with the Three Billy Goats Gruff involved in a particularly significant scene. The humor is very British in places, with lots of dry sarcasm, and lots of Simpsons-esque self-references to the fact that this is a computer game. The levels are non-linear in layout, with puzzles spread across the lands.
Description by MobyGames
Game links
ScummVM (SCUMM engine recreation)

tip
Game screenshots