Game information
Download this game
Choose the file below to download this game.
File
Details

MS-DOS
14,997 kB (14.65 MB)
Buy full version game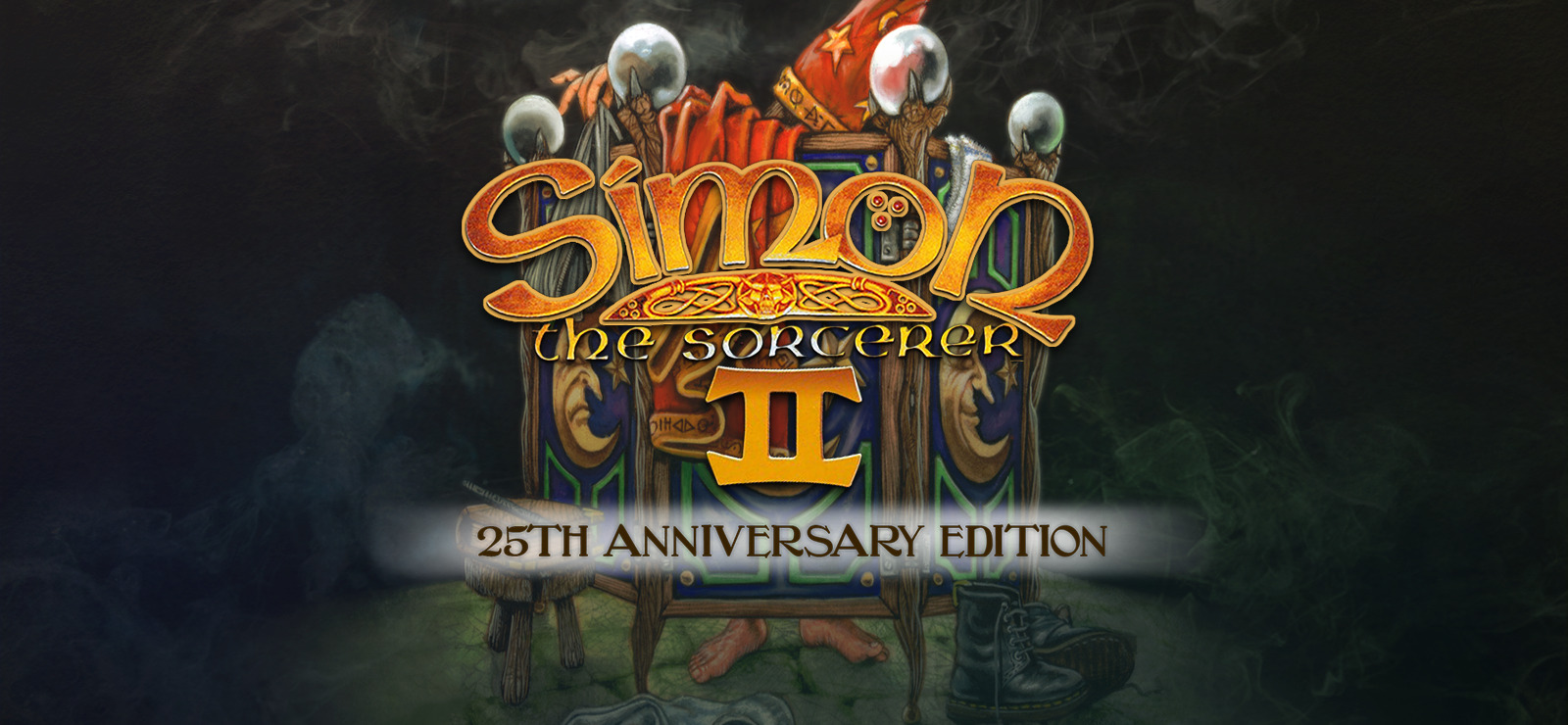 You can download the full version of Simon the Sorcerer II: The Lion, the Wizard and the Wardrobe from the download store(s) listed below. If you buy a game, you don't only get the full version game, you also support this site. For every sale we receive a small fee from the download store, which helps us to keep this free website alive. Thank you and have fun!
Instruction/comment
NOTE: This game can be played under Windows using the ScummVM engine recreation (see the links section below).
User rating
What do you think of Simon the Sorcerer II: The Lion, the Wizard and the Wardrobe? Please rate the game below on a scale of 1 to 10, where 1 is the lowest and 10 is the highest score.
Game screenshots
Game description
A sequel to Simon the Sorcerer, this second game in the series gives us more mis-adventures from our teenaged sorcerer (of some sort). Thrown into another dimension by his own wardrobe, Simon starts the heroic mission (of some sort) to find another wardrobe that could get him back home. Equipped with his pointy sorcerer's hat (of some sort), he will also rescue the world (again) from the evil Sordid.

A point-and-click adventure in a style similar to the first Simon game, only technologically improved.
Description by MobyGames
Game links
ScummVM (SCUMM engine recreation)

tip
Game screenshots