Game information
Download this game
Choose the file below to download this game.
Buy full version game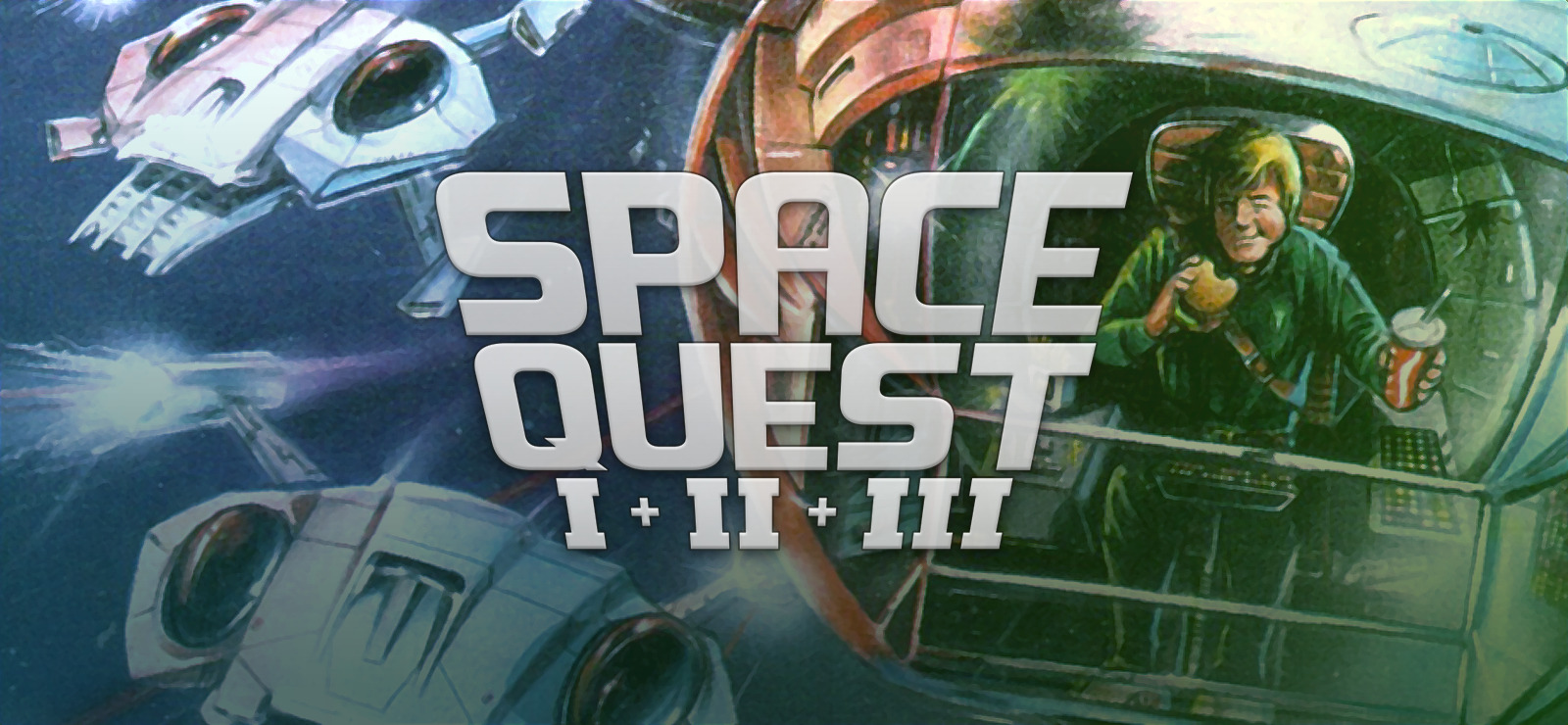 You can download the full version of Space Quest III: The Pirates of Pestulon from the download store(s) listed below. If you buy a game, you don't only get the full version game, you also support this site. For every sale we receive a small fee from the download store, which helps us to keep this free website alive. Thank you and have fun!
Instruction/comment
NOTE: This game can be played under Windows using the ScummVM engine recreation (see the links section below).
User rating
What do you think of Space Quest III: The Pirates of Pestulon? Please rate the game below on a scale of 1 to 10, where 1 is the lowest and 10 is the highest score.
Game screenshots
Game description
Narrowly escaping the events of Space Quest II: Vohaul's Revenge, Roger Wilco's escape pod floats through space. As just another metallic item of junk, it's soon picked up by an interstellar garbage hauler. Waking up in a pile of trash, quite familiar for this janitor-turned-hero, Roger Wilco must somehow escape. Once given access to the rest of the galaxy, he'll soon find himself having to avoid a collections cyborg for payments overdue, dealing with the corporate prison of software company Scummsoft, and having to digest the greasy food from the galaxy's finest hamburger joint. All this and he might be expected to get the high score playing Astro Chicken (tm) also!

Space Quest 3 is a graphical adventure. The mouse is functional for movement and inventory access, however the game primarily relies on a text parser for specific commands and manipulation of objects on screen. In addition to the regular game, there is also a simple non-scrolling Astro Chicken game that's playable, as well as a radar screen representation for ship-to-ship space combat.
Description by MobyGames
Game links
ScummVM (SCUMM engine recreation)

tip
Game screenshots