Game information
Play DOS game online
You can play Star Wars: Dark Forces on this website so you don't need to download and install the game on your computer. We recommend to use Google Chrome when playing DOS games online.
Play DOS game online
Download this game
Choose one of the files below to download.
File
Details

executable: DFORCWEB.BAT
configured for DOSBox

MS-DOS
3,268 kB (3.19 MB)

MS-DOS
1,079 kB (1.05 MB)

MS-DOS
5,729 kB (5.60 MB)

MS-DOS
3,253 kB (3.18 MB)
Buy full version game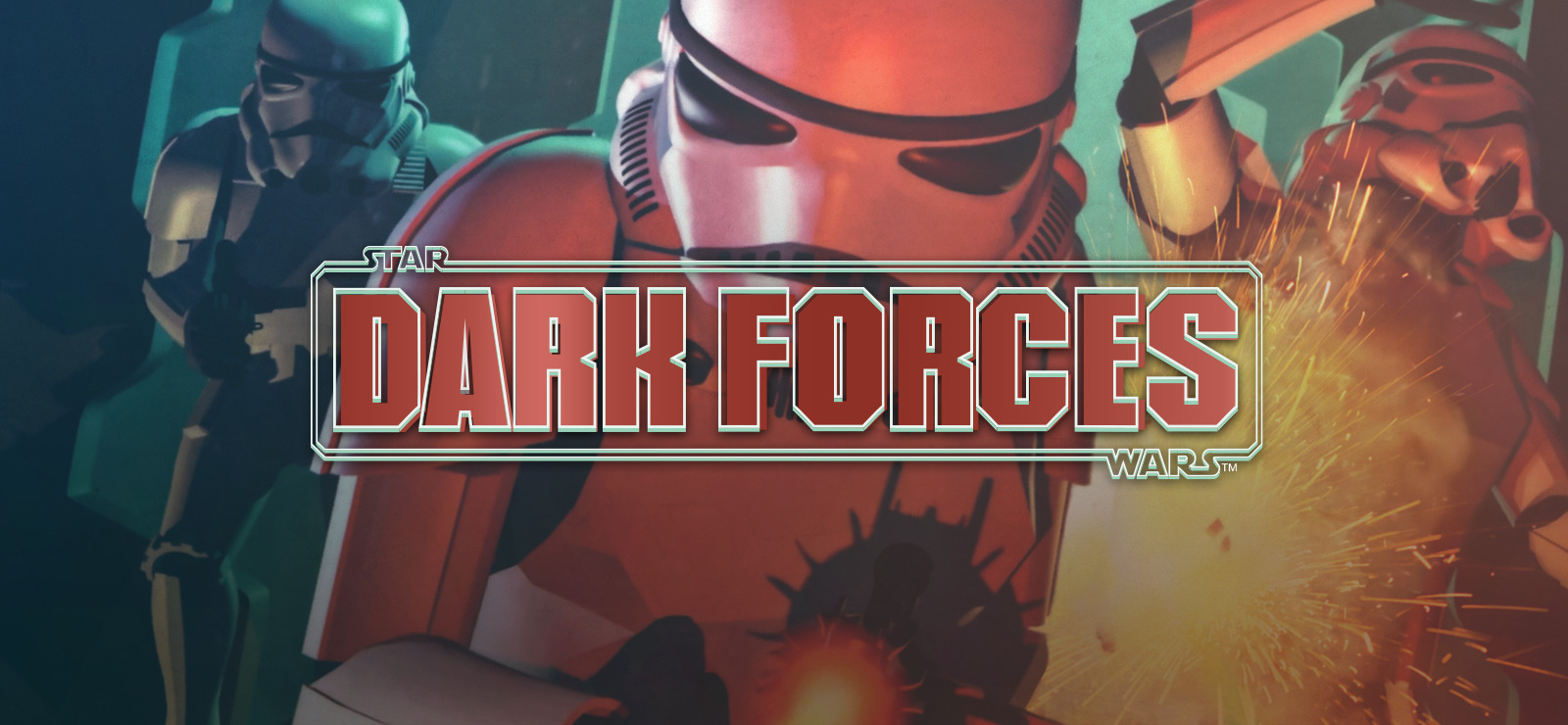 You can download the full version of Star Wars: Dark Forces from the download store(s) listed below. If you buy a game, you don't only get the full version game, you also support this site. For every sale we receive a small fee from the download store, which helps us to keep this free website alive. Thank you and have fun!
Instruction/comment
The demo includes a modified version of the first level of the full game.

To add the optional introductory and end-level cutscenes, unpack the contents of dforces2.zip and dforces3.zip into the same directory where the demo is installed.

NOTE: This game can be played directly in Windows using a third-party engine recreation (see the links section below).
User rating
What do you think of Star Wars: Dark Forces? Please rate the game below on a scale of 1 to 10, where 1 is the lowest and 10 is the highest score.
Game screenshots
Game description
Behind a veil of secrecy the evil Empire is creating a doomsday army - one that, if finished, will become the final cog in the Empire's arsenal of terror and domination.

Your Mission?

Join the Rebel Alliance's covert operations division, infiltrate the Empire, then battle every man and machine the Imperial Forces can muster. Search a vast galaxy for clues, attack enemy bases - all in a desperate attempt to stop the activation of this fearsome new weapon.

It's you and your blaster against an entire Empire.

May the Force be with you.
Description by LucasArts Entertainment / Lucasfilm Games
Cheats
Enter one of the following codes during the game to cheat:

laimlame - Invincibility
laterminate - Invincibility and infinite ammo
lapostal - Weapons, shield, and health
lamaxout - Full items, weapons, and ammo
labrady - Full ammo
launlock - Full inventory
lacds - Full map
laskip - Level skip
larandy - Supercharge weapons
ladata - Display coordinates
lantfh - Teleport to current map position
laredlite - Enemies freeze when killed
lapogo - Disable height checking
labug - Enable 'insect mode'
Description by VGTips
Game links
Game screenshots