Game information
Play DOS game online
You can play Strife on this website so you don't need to download and install the game on your computer. We recommend to use Google Chrome when playing DOS games online.
Play DOS game online
Download this game
Choose one of the files below to download.
File
Details

executable: STRIFE.BAT
configured for DOSBox

MS-DOS
4,788 kB (4.68 MB)

MS-DOS
4,738 kB (4.63 MB)
Buy full version game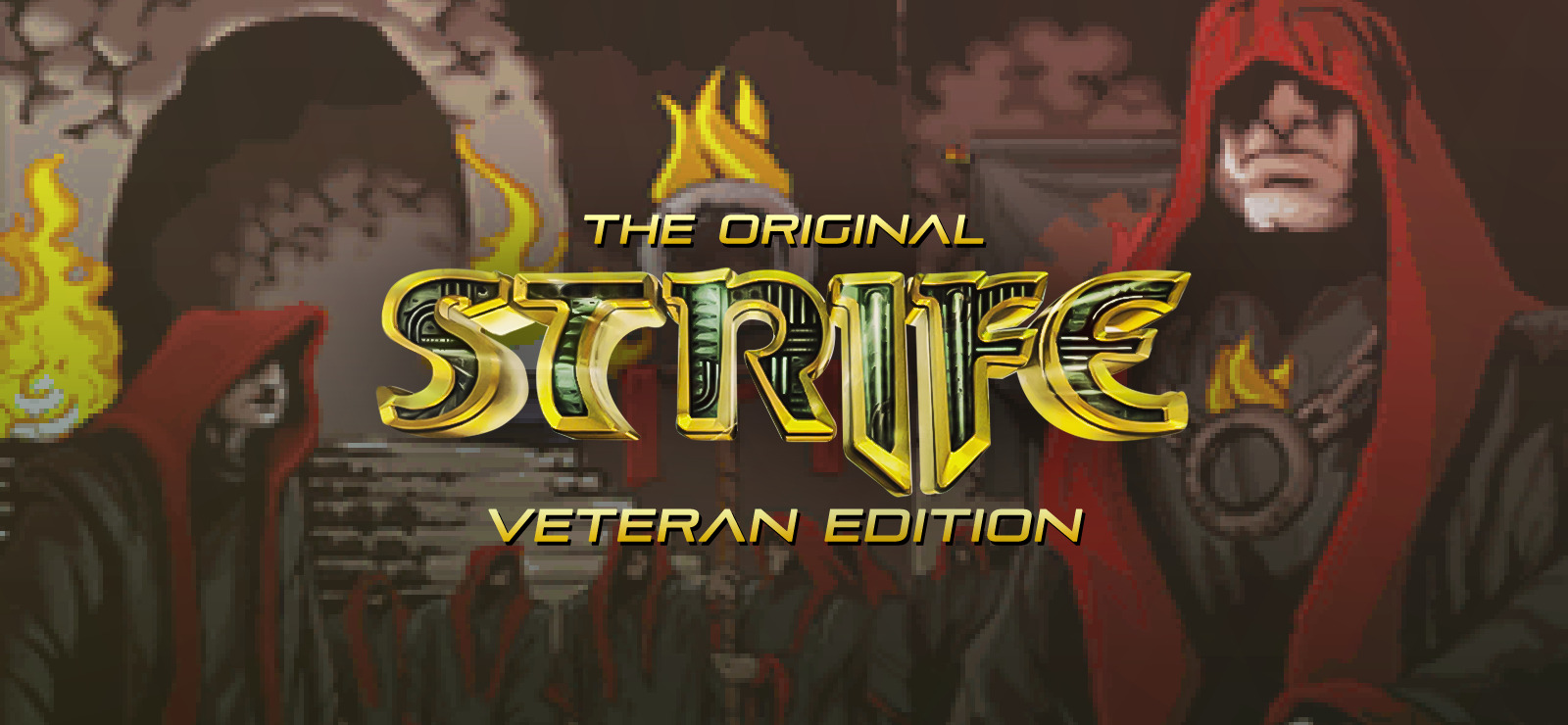 You can download the full version of Strife from the download store(s) listed below. If you buy a game, you don't only get the full version game, you also support this site. For every sale we receive a small fee from the download store, which helps us to keep this free website alive. Thank you and have fun!
Instruction/comment
NOTE: This game can be played directly in Windows using a source port (please see the links section below).
User rating
What do you think of Strife? Please rate the game below on a scale of 1 to 10, where 1 is the lowest and 10 is the highest score.
Game screenshots
Game description
Strife is an action-oriented role-playing game (RPG)/first-person shooter (FPS) hybrid running on the DOOM engine. Set in a dystopian post-apocalyptic world that mixes sci-fi and medieval fantasy elements, you are a lone adventurer who joins the underground resistance against the oppressive militant cult with an unknown but sinister agenda. Exercise care in choosing your allies, and trust no one.

The demo version includes several quests that have no exact counterparts in the full game.
Description by MrFlibble
Game links
Game screenshots