Game information
Play DOS game online
You can play Terminal Velocity on this website so you don't need to download and install the game on your computer. We recommend to use Google Chrome when playing DOS games online.
Play DOS game online
Download this game
Choose one of the files below to download.
File
Details

executable: TV.BAT
configured for DOSBox

MS-DOS
3,694 kB (3.61 MB)

MS-DOS
3,862 kB (3.77 MB)

MS-DOS
2,858 kB (2.79 MB)
Buy full version game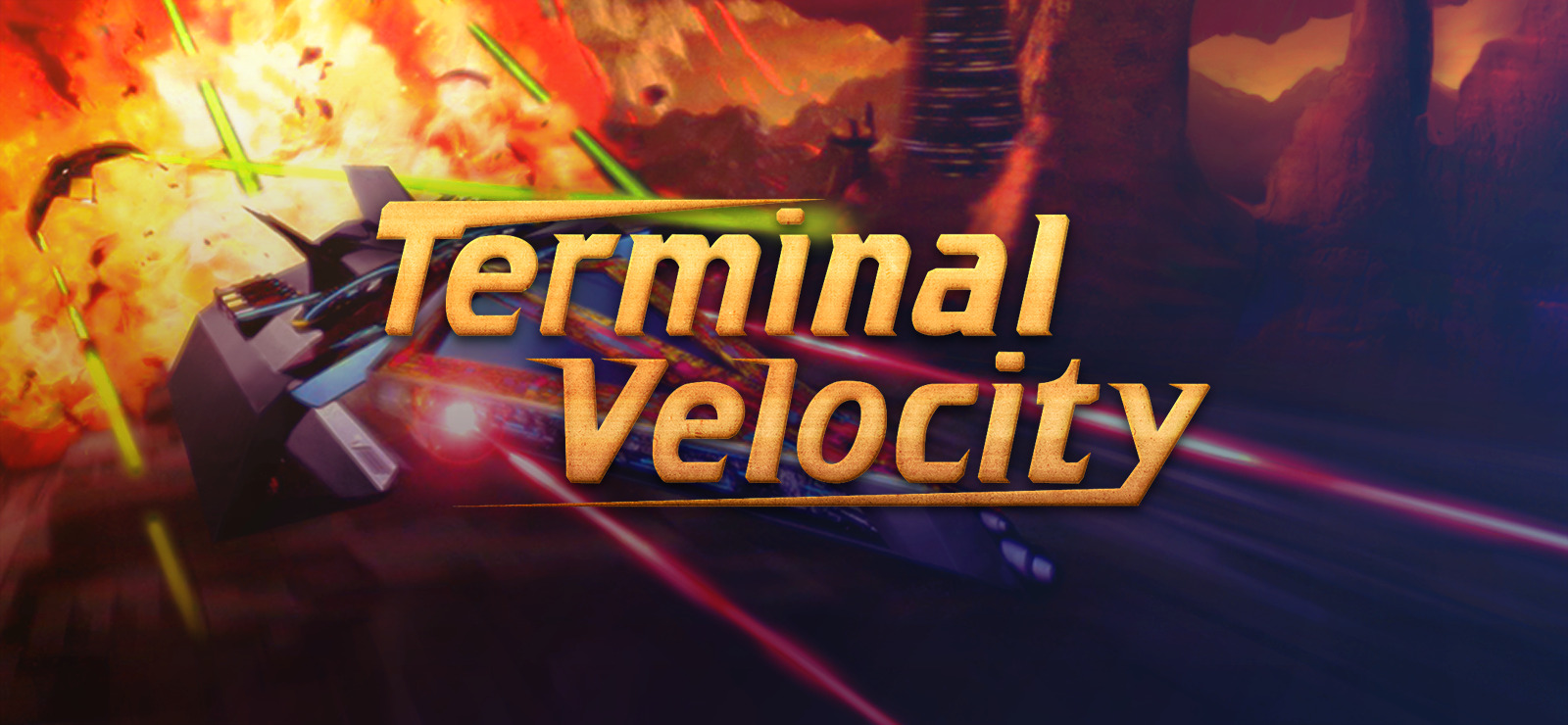 You can download the full version of Terminal Velocity from the download store(s) listed below. If you buy a game, you don't only get the full version game, you also support this site. For every sale we receive a small fee from the download store, which helps us to keep this free website alive. Thank you and have fun!
Instruction/comment
It is recommended to switch to full screen when playing this game online in the browser. Make sure you set page zoom to 100%, or some parts of the game screen will not be visible.
User rating
What do you think of Terminal Velocity? Please rate the game below on a scale of 1 to 10, where 1 is the lowest and 10 is the highest score.
Game screenshots
Game description
Terminal Velocity is an arcade flight-sim/shooter hybrid where you pilot a futuristic aircraft, completing missions on alien planets in humanity's war against rebellious cyborgs. You constantly fly forward (with adjustable speed), but all other game mechanics are similar to a typical DOOM style shooter: pick ammo for your weapons, health ("shields") and other powerups.

The shareware version contains the entire first episode (nine levels) of the game.
Description by MrFlibble
Cheats
Type in these codes one letter at a time during the game to cheat:

maniacs: Afterburner (speed)
triburn: Terminal velocity
trigods: Toggle God mode
trifir#: Gives you weapon (specify a # to get that weapon)
trinext: Next level
trishld: Full shields
trscope: Oscilliscope
Description by VGTips
Game screenshots