Game information
Play DOS game online
You can play The Legend of Kyrandia on this website so you don't need to download and install the game on your computer. We recommend to use Google Chrome when playing DOS games online.
Play DOS game online
Download this game
Choose one of the files below to download.
File
Details

MS-DOS
9,961 kB (9.73 MB)
Buy full version game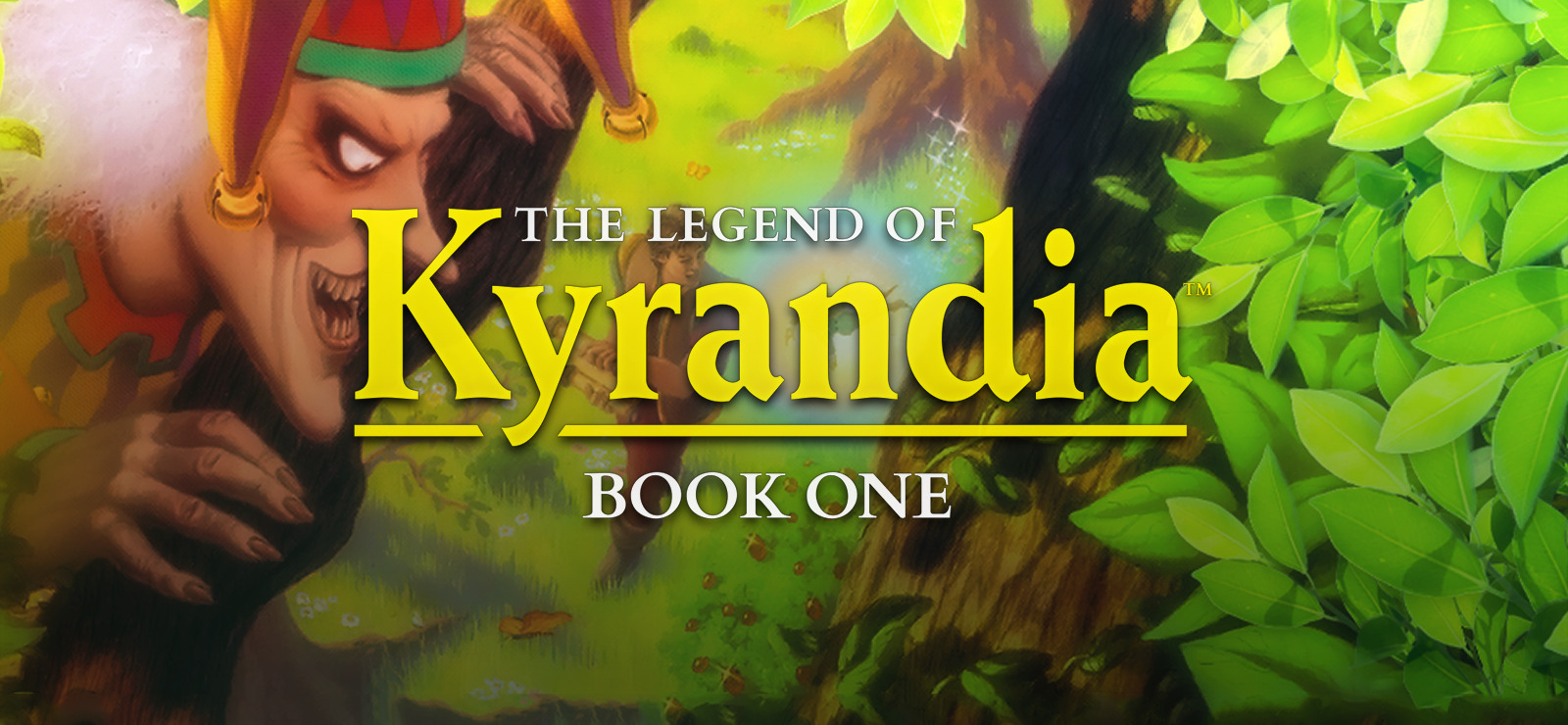 You can download the full version of The Legend of Kyrandia from the download store(s) listed below. If you buy a game, you don't only get the full version game, you also support this site. For every sale we receive a small fee from the download store, which helps us to keep this free website alive. Thank you and have fun!
Instruction/comment
NOTE: This game can be played under Windows using the ScummVM engine recreation (see the links section below).
User rating
What do you think of The Legend of Kyrandia? Please rate the game below on a scale of 1 to 10, where 1 is the lowest and 10 is the highest score.
Game screenshots
Game description
In this mysterious land of legend and lore, players will put their gameplaying skills to the test utilizing an extremely user-friendly point and click interface designed to lead the player through numerous magical, fairy-tale scenarios that will have gamers casting spells, searching strangely-lit caverns, collecting gemstones and chasing down leprechauns.

As Brandon, the player will set out on a series of quests in search of Malcolm, the happy court jester turned evil villain. Prior to the start of the game, Brandon and his parents, the King and Queen, lived peacefully in the beautiful land of Kyrandia. When Brandon was but a child, Malcolm murdered the King and Queen in order to harness the power of the Kyragem, a magnificent gemstone that pulsates with magical energy. With its power in his possession, Malcolm declared himself ruler of the land. Only after the Masters of the Four Magics sealed Malcolm inside the Castle Kyrandia were Brandon and his grandfather safe from his wrath.

Upon his escape eighteen years later, Malcolm sets out to avenge himself. As the story begins, hero Brandon is faced with the challenge of finding the elusive Malcolm and stopping him before he destroys the other members of the Royal Court and ruins the land of Kyrandia.

Players will encounter 25 quests in their search for Malcolm. Each quest will help Brandon grow in power and in knowledge. In his endeavors, Brandon will meet many characters who will either help or hinder his progress. He will have the aid of the Masters of the Four Magics who will train Brandon in each of the four disciplines; all necessary to defeat Malcolm, reclaim his birthright and restore the Kingdom to its former peace.
Description by Westwood Studios
Game links
ScummVM (SCUMM engine recreation)

tip
Game screenshots