Game information
Play DOS game online
You can play Wacky Wheels on this website so you don't need to download and install the game on your computer. We recommend to use Google Chrome when playing DOS games online.
Play DOS game online
Download this game
Choose one of the files below to download.
File
Details

executable: WACKY.BAT
configured for DOSBox

MS-DOS
1,544 kB (1.51 MB)

MS-DOS
1,625 kB (1.59 MB)
Buy full version game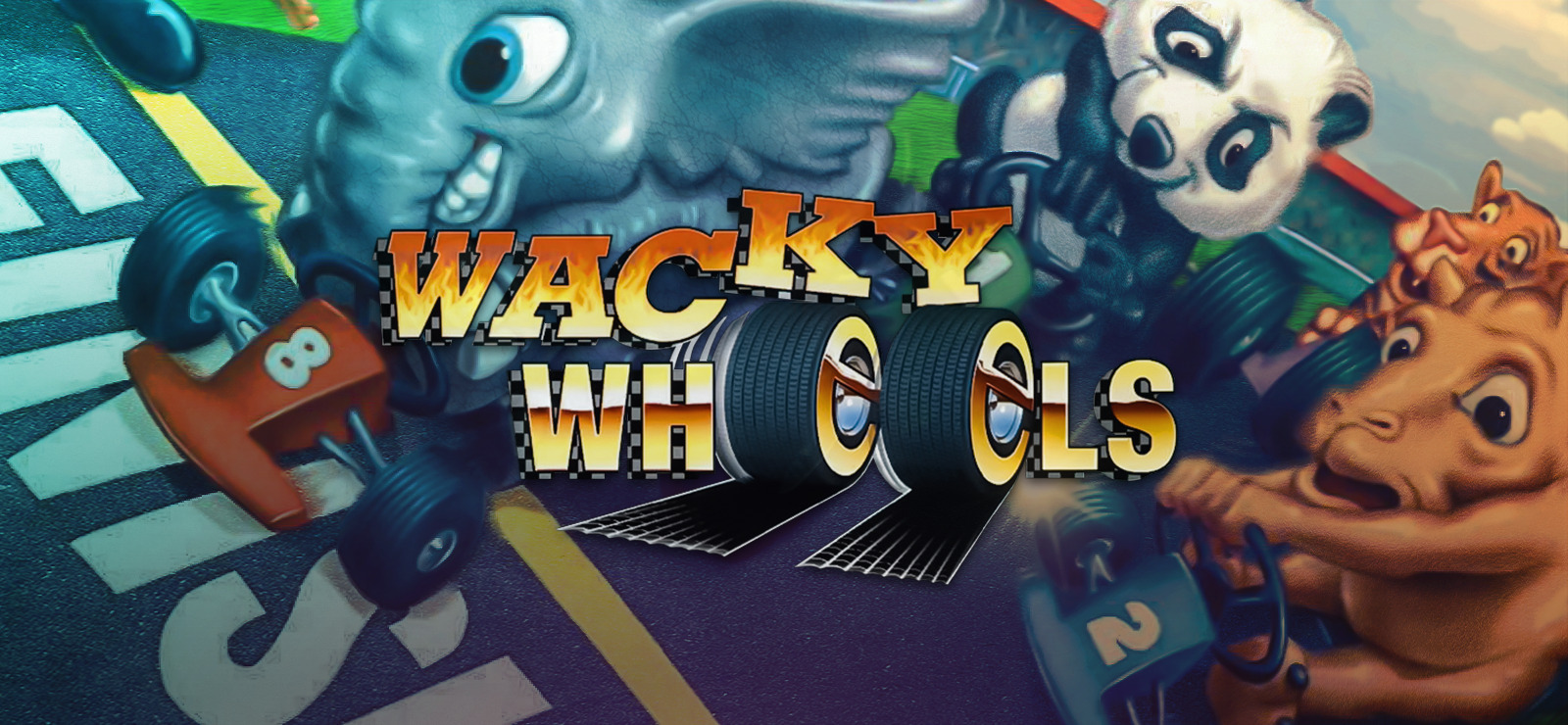 You can download the full version of Wacky Wheels from the download store(s) listed below. If you buy a game, you don't only get the full version game, you also support this site. For every sale we receive a small fee from the download store, which helps us to keep this free website alive. Thank you and have fun!
Instruction/comment
NOTE: This game uses a DOS installer. For details on how to install a game in DOSBox, please check this tutorial.
User rating
What do you think of Wacky Wheels? Please rate the game below on a scale of 1 to 10, where 1 is the lowest and 10 is the highest score.
Game screenshots
Game description
Don your racing helmet and gear up for speed, only to find that your racing partners are all animals! No tame animals these are, mind you. The shark has a mean bite and the elephant will give you a hefty bump. The game also allows two player mode and you can play a league of tracks to see who finishes with the most wins. Wacky Wheels is the perfect way to let off some steam!
Description by Eric Savage
Cheats
Commandline cheats: Enter any number of these on the commandline (for example "WACKY /2 turbo") to cheat:

/2: Fast gameplay
/3: Really fast gameplay
/debug: Create a ERR.LOG file as you play
turbo: Activate the turbo key (press brake and fire)
jump: Activate the jump key (press brake and accelerate)

In addition to the above, you can specify one of the following options:

hog: Get 99 hedgehogs
ice: Get 99 ice cubes
fire: Get 99 fireballs
Description by VGTips
Game screenshots