Game information
Download this game
Choose the file below to download this game.
File
Details

MS-DOS
29,150 kB (28.47 MB)
Buy full version game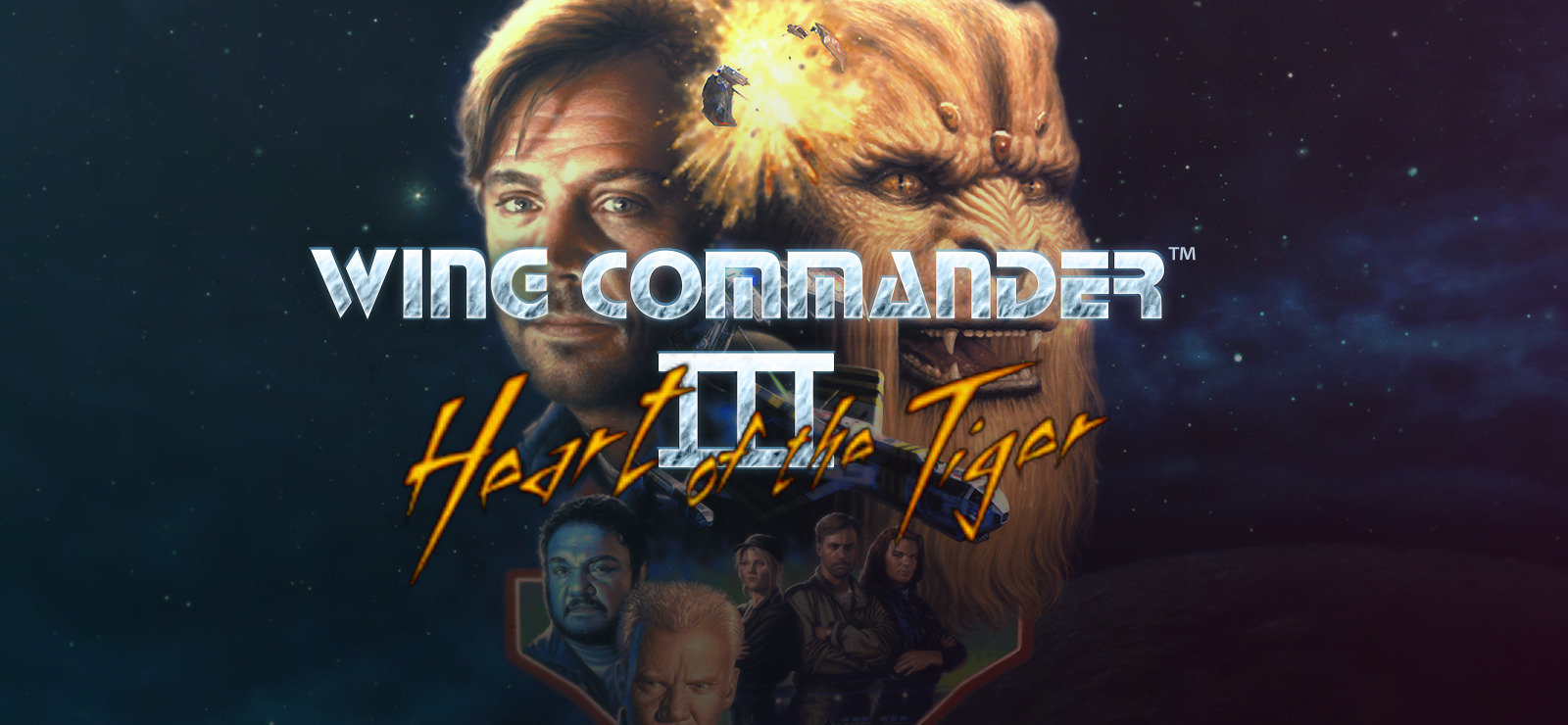 You can download the full version of Wing Commander III: Heart of the Tiger from the download store(s) listed below. If you buy a game, you don't only get the full version game, you also support this site. For every sale we receive a small fee from the download store, which helps us to keep this free website alive. Thank you and have fun!
Instruction/comment
IMPORTANT NOTE: DOSBox must be set to less than 8,000 cycles the first time the demo is run, otherwise the speed calibration test will fail. Once the demo is configured it can be run at a higher cycles setting.
User rating
What do you think of Wing Commander III: Heart of the Tiger? Please rate the game below on a scale of 1 to 10, where 1 is the lowest and 10 is the highest score.
Game screenshots
Game description
Wing Commander ™ III: The Heart of the Tiger is an epic interactive movie set in the classic Wing Commander universe. A cutting edge 3D flight engine provides fast and exciting gameplay, while the Hollywood quality visuals of the storyline expand the characters and plotline of Wing Commander to new heights.

Starring Mark Hamill as Col. Christopher Blair, you'll fly increasingly difficult missions along with familiar wingmen such as Maniac and Hobbes, while meeting new characters like Vagabond and Flint. Also starring John-Rhys Davies, Jason Bernard, Tom Wilson, Ginger Lynn-Allen, and Malcolm McDowell as Admiral Tolwyn.

Learn why the Kilrathi fear the Heart of the Tiger ...
Description by Origin Systems
Game links
Game screenshots