Game information
Play DOS game online
You can play Powerslave on this website so you don't need to download and install the game on your computer. We recommend to use Google Chrome when playing DOS games online.
Play DOS game online
Download this game
Choose one of the files below to download.
File
Details

executable: PSWEB.BAT
configured for DOSBox

MS-DOS
11,989 kB (11.71 MB)

MS-DOS
12,080 kB (11.80 MB)

MS-DOS
3,841 kB (3.75 MB)
Buy full version game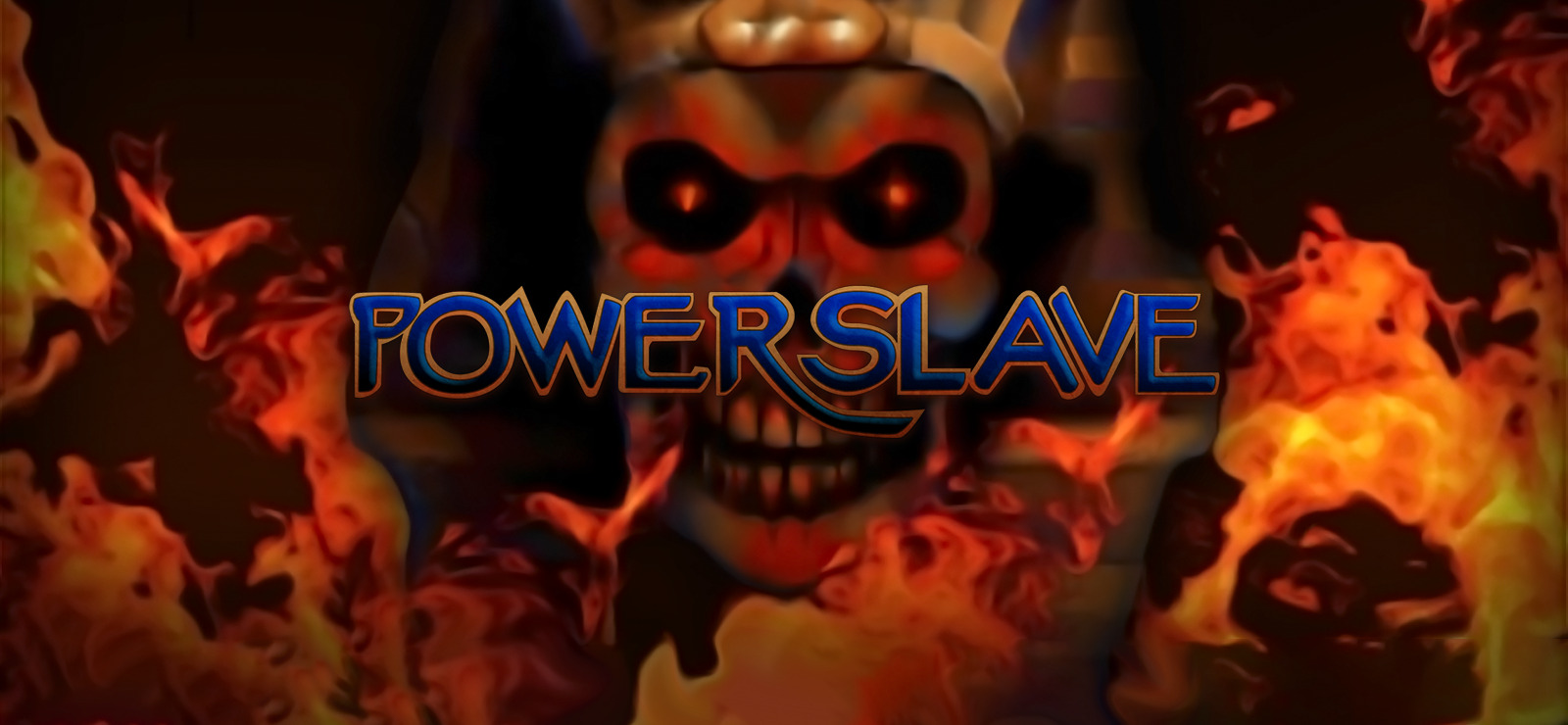 You can download the full version of Powerslave from the download store(s) listed below. If you buy a game, you don't only get the full version game, you also support this site. For every sale we receive a small fee from the download store, which helps us to keep this free website alive. Thank you and have fun!
Instruction/comment
The demo version includes the first four single-player levels from the retail game, the tutorial level and one multiplayer level.

NOTE: This game (including the demo) can be played directly in Windows using a third-party source port (please see the links section below).
User rating
What do you think of Powerslave? Please rate the game below on a scale of 1 to 10, where 1 is the lowest and 10 is the highest score.
Game screenshots
Game description
A hostile alien force has invaded Karnak, and a special forces team was sent in to investigate. One of the operatives got separated from the rest, and must now find his way into the invaded city to stop the alien threat.

Powerslave is a fist-person shooter quite similar to DOOM, with an Egyptian setting. It uses the same Build engine that powers Duke Nukem 3D or Shadow Warrior. Gameplay is as much puzzle-oriented as it is combat-oriented, with vast, complex levels. At the player's disposal is an arsenal of powerful weapons as well as various helpful magical items.
Description by MrFlibble
Game links
Game screenshots