Game information
Play DOS game online
You can play Shadow Warrior on this website so you don't need to download and install the game on your computer. We recommend to use Google Chrome when playing DOS games online.
Play DOS game online
Download this game
Choose one of the files below to download.
File
Details

executable: SWWEB.BAT
configured for DOSBox

MS-DOS
13,033 kB (12.73 MB)

includes installer
version 1.2

MS-DOS
12,987 kB (12.68 MB)

includes installer
3Dfx patch

MS-DOS
1,758 kB (1.72 MB)
Buy full version game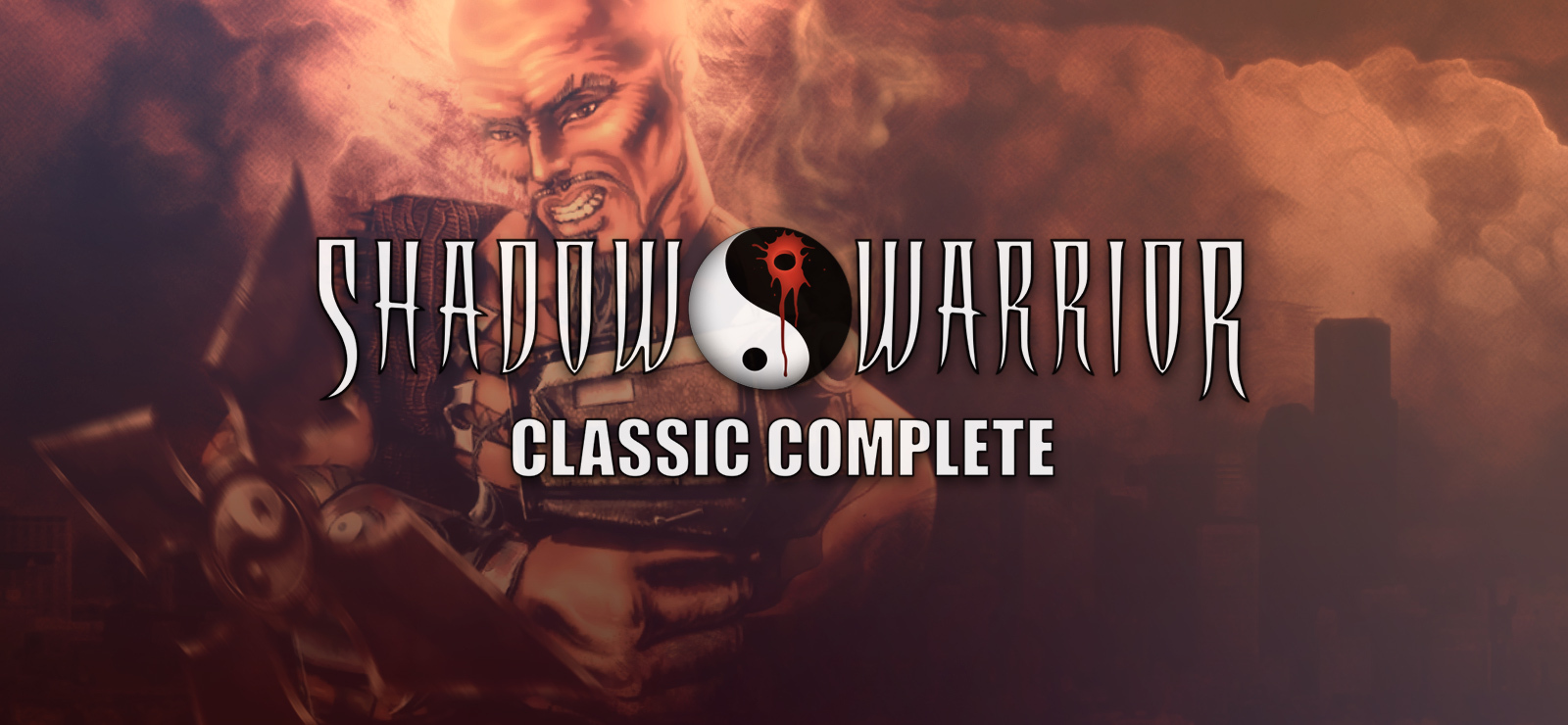 You can download the full version of Shadow Warrior from the download store(s) listed below. If you buy a game, you don't only get the full version game, you also support this site. For every sale we receive a small fee from the download store, which helps us to keep this free website alive. Thank you and have fun!
Instruction/comment
You can play Shadow Warrior without DOSBox using a modern source port (please see the links section at the bottom of the page). VoidSW is the recommended option.
User rating
What do you think of Shadow Warrior? Please rate the game below on a scale of 1 to 10, where 1 is the lowest and 10 is the highest score.
Game screenshots
Game description
Shadow Warrior is a first-person shooter (with a bit of swordfighting and martial arts thrown in) set in futuristic Japan. As Lo Wang, the shadow warrior, you are to face the dark schemes of Master Zilla, a corrupt corporate head bent on world domination.

The game runs on the same Build engine as Duke Nukem 3D and indeed plays very similarly while also sharing a lot of design principles. Expect to see abundant joking references to Asian films, anime and manga, as well as plenty of secret areas and Easter eggs, and of course powerful and exotic weapons and outlandish enemies. Shadow Warrior actually brings some new features to Duke's tech, such as transparent water, room-over-room environments, drivable vehicles and even more interactivity.

Shadow Warrior was originally marketed as shareware, with the first episode available for free. However, now the full game is freeware, downloadable from GOG and Steam.
Description by MrFlibble
Cheats
Press T to enter talk mode before typing the codes. Then type one of the following codes to cheat:

swchan: Toggle God mode
swghost: No clipping (walk through walls)
swgimme: Gives you everything (except invincibility(
swgreed: Gives you all ammo, weapons, items and invincibility
swloc: Shows framerate
swmap: Shows entire map
swres: Changes resolution
swsave: Saves map to a .map file
swstart: Restarts the game
swtrek##: Warp to any level (## is the level number)
swtrix: Shoots rabbits out of rocket launcher (?)
winpachinko: Win a prize out of game machine
Description by VGTips
Game links
Game screenshots