Game information
Download this game
Choose one of the files below to download.
File
Details

includes installer
executable: INSTALL.EXE

MS-DOS
12,987 kB (12.68 MB)

MS-DOS
1,758 kB (1.72 MB)
Buy full version game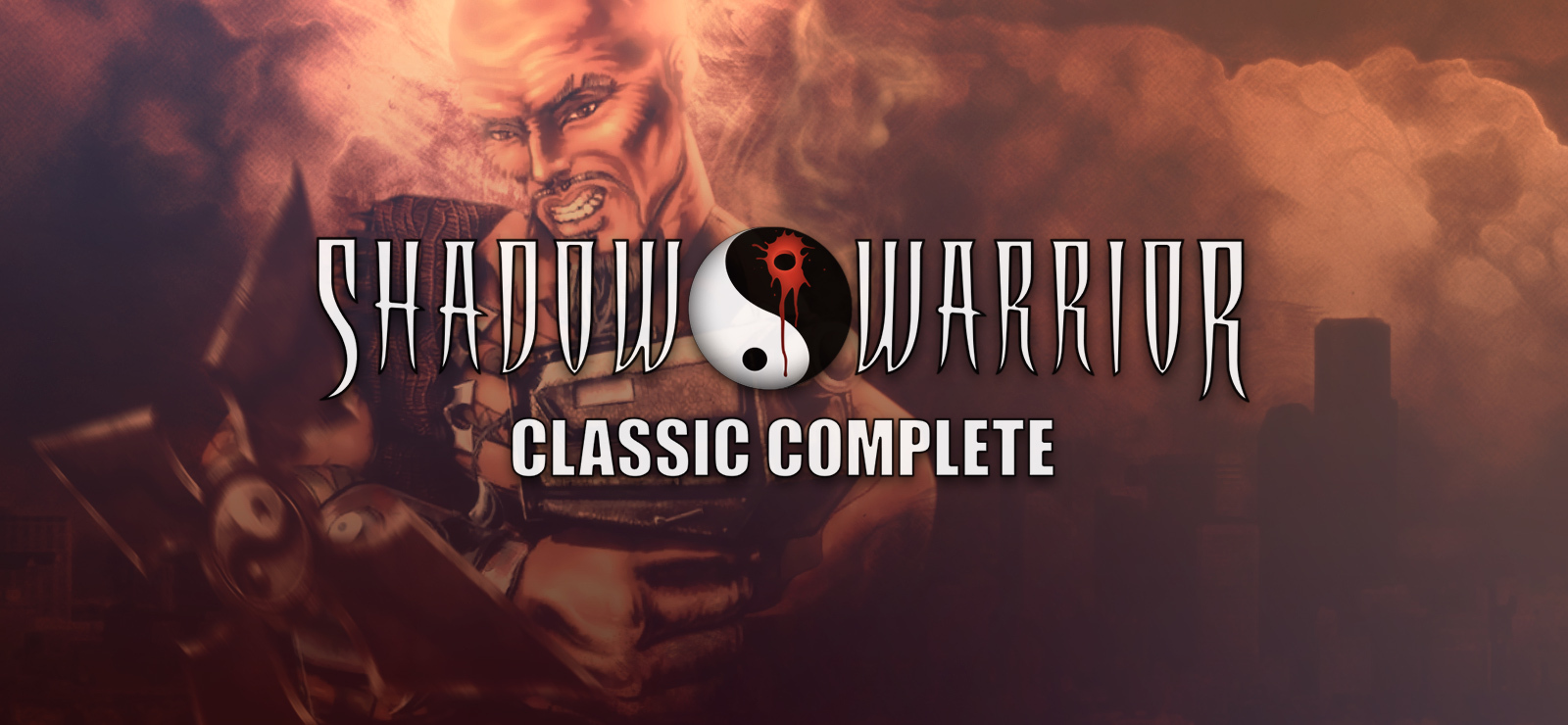 You can download the full version of Shadow Warrior from the download store listed below. If you buy a game you don't only get the full version game, you also support DOS Games Archive. For every sale we receive a small fee from the download store which helps us to keep this free website alive. Thank you and have fun!
Instruction/comment
The shareware version includes the entire first episode of the game, Enter the Wang, which consists of four levels.

NOTE: This game uses a DOS installer. For details on how to install a game in DOSBox, please check this tutorial.

To play the 3dfx version of the game, download the 3dfx patch (swsw3d11.zip) and follow the instructions in this tutorial.
User rating
What do you think of Shadow Warrior? Please rate the game below on a scale of 1 to 10, where 1 is the lowest and 10 is the highest score.
Game screenshots
Game description
Lo Wang. Master ninja assassin for 20 years. A Shadow Warrior. Shadow warriors are the best of the best, and Lo Wang was the best of the Shadow warriors. Every top company in Japan had a shadow warrior... a protector, a negotiator, a cleaner.

Lo Wang worked for Zilla Enterprises, a conglomerate with control in every major industry. Too much control. Power corrupts, and Master Zilla's corporation was corrupted to the core.

Lo Wang discovered Master Zilla's demonic scheme to rule Japan, using creatures summoned from the dark side. A man of honor, Lo Wang quit. But one as powerful as Wang either must be on your side, or on no one's side. Master Zilla unleashes his creations for their first test: to kill a single man, a shadow warrior.. Lo Wang!
Description by 3D Realms
Cheats
Press T to enter talk mode before typing the codes. Then type one of the following codes to cheat:

swchan: Toggle God mode
swghost: No clipping (walk through walls)
swgimme: Gives you everything (except invincibility(
swgreed: Gives you all ammo, weapons, items and invincibility
swloc: Shows framerate
swmap: Shows entire map
swres: Changes resolution
swsave: Saves map to a .map file
swstart: Restarts the game
swtrek##: Warp to any level (## is the level number)
swtrix: Shoots rabbits out of rocket launcher (?)
winpachinko: Win a prize out of game machine
Description by VGTips
Game links
Game screenshots