Game information
Play DOS game online
You can play Wing Commander IV: The Price of Freedom on this website so you don't need to download and install the game on your computer. We recommend to use Google Chrome when playing DOS games online.
Play DOS game online
Download this game
Choose one of the files below to download.
File
Details

executable: WC4DEM.BAT
configured for DOSBox

MS-DOS
13,191 kB (12.88 MB)

MS-DOS
13,195 kB (12.89 MB)
Buy full version game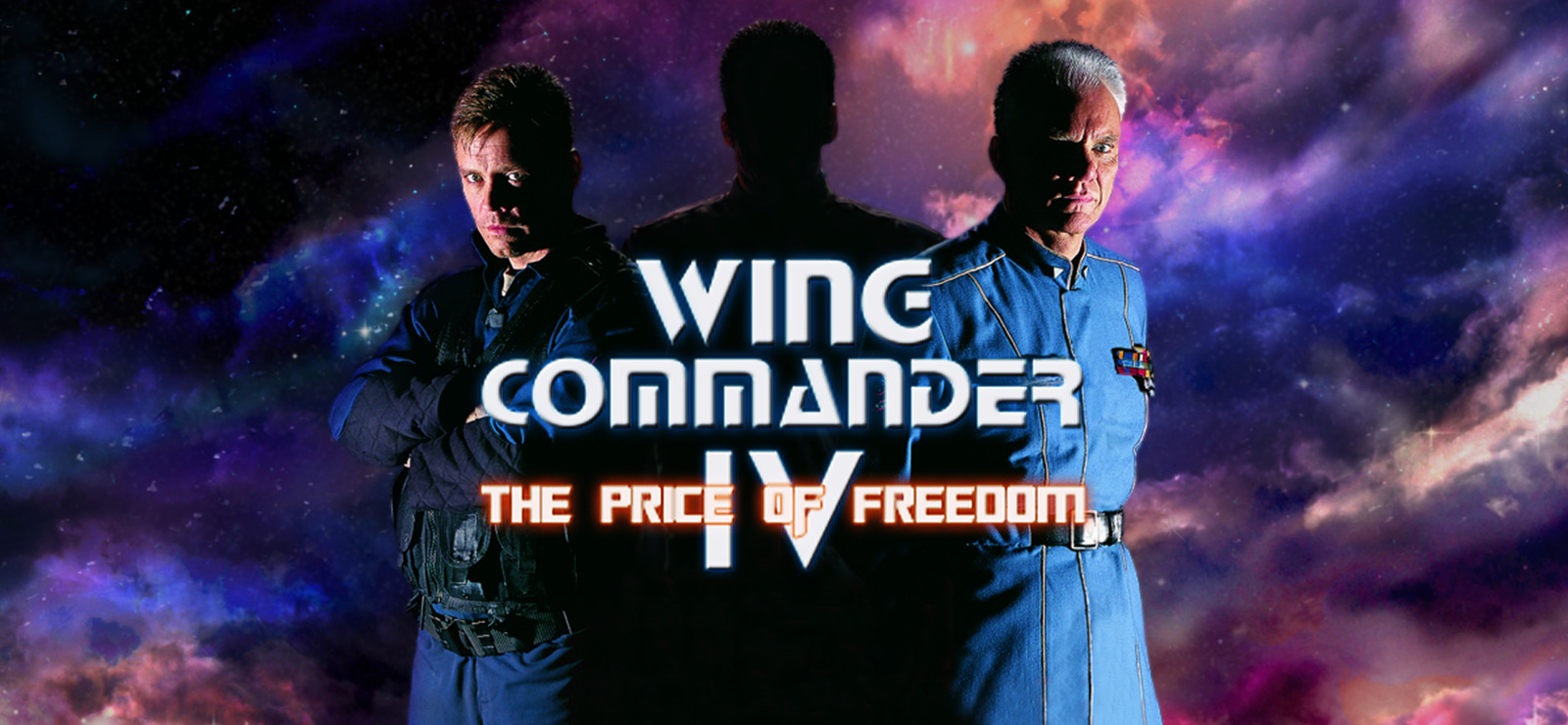 You can download the full version of Wing Commander IV: The Price of Freedom from the download store(s) listed below. If you buy a game, you don't only get the full version game, you also support this site. For every sale we receive a small fee from the download store, which helps us to keep this free website alive. Thank you and have fun!
Instruction/comment
EMS memory emulation must be disabled for the demo to work in DOSBox.

Once the mission starts, press A for the auto-pilot to fly into the combat area.
User rating
What do you think of Wing Commander IV: The Price of Freedom? Please rate the game below on a scale of 1 to 10, where 1 is the lowest and 10 is the highest score.
Game screenshots
Game description
The continuation of the Wing Commander saga, rendered in full 3D much like Wing Commander III: Heart of the Tiger. The Kilrathi threat is over, but a new menace emerges, and old soldiers must take it to arms one more time.

The Price of Freedom comes with full motion video cinematics to advance the story, featuring such well-known actors as Mark Hamill, Malcolm McDowell and John Rhys-Davies.

The pre-release interactive demo includes one mission where you fly around and try to destroy as many enemy targets as possible within a time limit.
Description by MrFlibble
Game links
Game screenshots